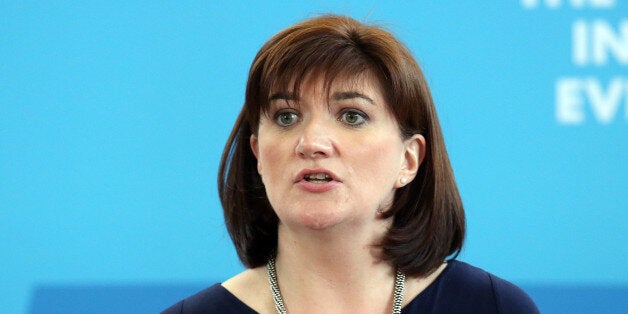 Nicky Morgan, the Education Secretary and Equalities Minister, has hit out at the online abuse she received after admitting she "got it wrong" when voting against gay marriage.
Speaking at a HuffPost UK event at the Conservative Party conference in Manchester, the Conservative MP said "politics is about learning" as she explained her U-turn, but that some people "don't want to accept that someone can change".
The Loughborough MP said: "That surprises me, how challenged people feel by someone changing their minds."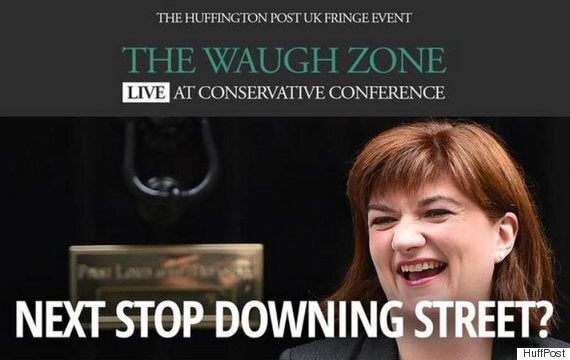 She said: "Doing the job I'm doing, I realised after the vote quite how people felt excluded and people making assumptions about why didn't you know that beforehand.
"The whole point about being in politics is about learning. One of the privileges of being an MP and minister is you are meeting different people and learning.
"Hopefully people will understand that I've said I got it wrong and my position had changed."
Questioned over the online abuse she was subjected to, she said: "What I am surprised about is the people who don't want to accept that someone can change their minds.
"Some people are more comfortable with making assumptions about something: 'You voted that way therefore you must be this kind of person.' That surprises me, how challenged people feel by someone changing their minds.
"I was going to say it had tailed off, but people will probably see this interview and say 'right I'll get on Twitter again'."
Ms Morgan was one of 175 MPs who voted against gay marriage in 2013. She was not equalities minister at the time, an appointment made when she was made Education Secretary last year.
Explaining her decision, she said she had voted against same sex marriage because of the letters she had received from her constituents had been running 10 to 1 against. But she also told her local newspaper it "tied in with my own Christian faith too".
At the HuffPost event, she also spoke of how she re-connected with her faith when she stood as a prospective MP in 2005. "Loughborough is an amazing place.
"We have lots of different churches. Going to those churches reminded me about what it was I found comforting about going to church. I found a great church. I help out at Sunday school. I'm as good at getting covered in glue and glitter and paint as the next Sunday school helper."
And she spoke of how religion plays a different role in British politics compared to the US. "People completely get the wrong end of the stick and call me 'evangelical', when I can tell you my church is extremely – I'm not quite sure what the word is – but very normal and Anglican."
Popular in the Community