Vicky Balch, the student who lost her leg after the Alton Towers roller coaster crash, has made her catwalk debut after being signed by a modelling agency.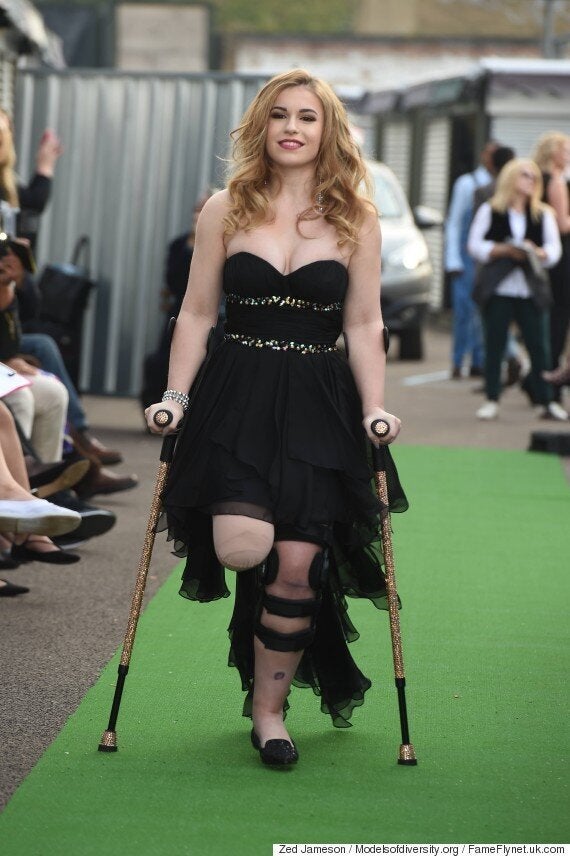 Balch walked the runway for the Models of Diversity catwalk show at Shepherd's Bush Market in London on Saturday 3 October.
Other models on the catwalk included Celebrity Big Brother' star Gail Porter with her daughter Honey and Gogglebox favourite Sandy Channer.
Models of Diversity hopes to change the face of the fashion and modelling industries by featuring a more diverse range of models.
"Where are the models of colour? The larger models? The shorter models? The models with a disability? The older models?" their website asks.
"Models of Diversity is the campaign for more diversity in the models we see every day.
"We call on the fashion, beauty and marketing industries to recognise the beauty in people of all races, ages, shapes, sizes and abilities."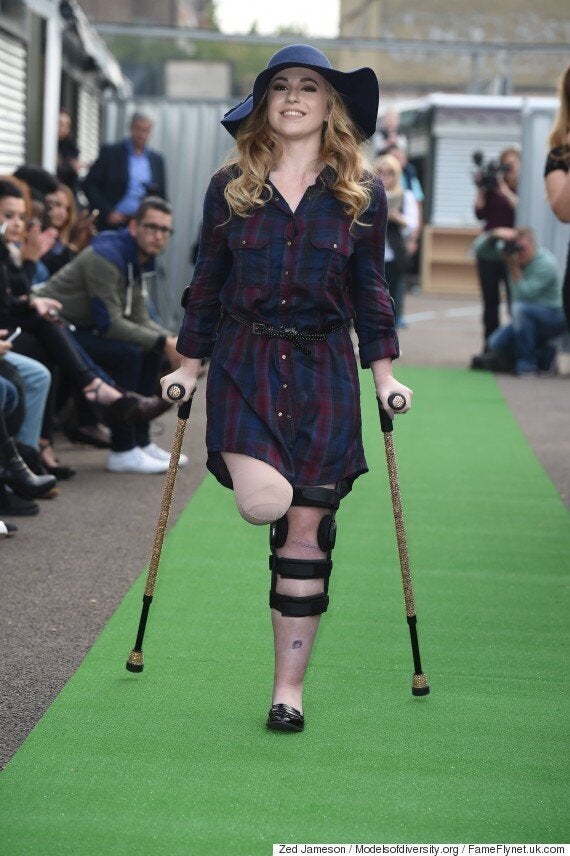 See more shots from the catwalk show below: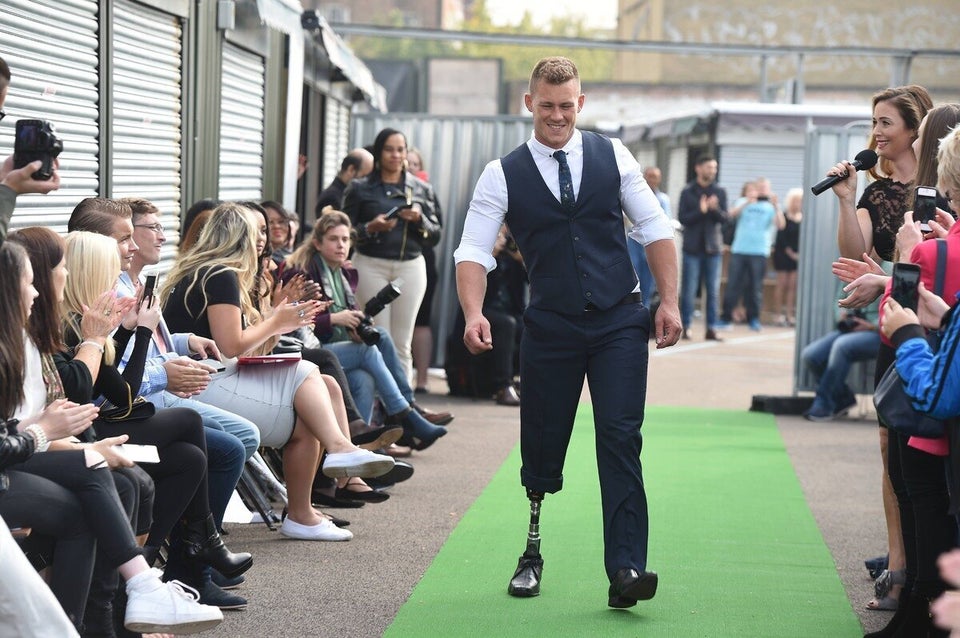 Models Of Diversity Catwalk Show 2015
Related