"Heaven has no rage like love to hatred turned, Nor hell a fury like a woman scorned."
William Congreve's words are more than 300 years old but, as we have seen in the gripping drama of 'Doctor Foster', such betrayal still has the power to move a woman like nothing else, and it can make for galling, gripping drama.
The BBC drama reaches its finale this Wednesday, with an impressive eight million viewers expected to tune in to see whether Dr Gemma Foster, played with exquisite pain by Suranne Jones, will have her sweet revenge over her straying husband Simon - a squirming Bertie Carvel - if so, how, or whether she might just let us all down, by forgiving him and opting for a happy family life.
Whatever happens, we'll miss the good Doctor when the credits roll on this week's finale. Betrayed Gemma and her machinations have made for proper, through-the-fingers viewing, edgy contemporary Gothic drama, as she has variously grieved for her marriage, smiled for her son, seduced her neighbour, and plotted her revenge on her husband and all his helpers.
So, before the final credits roll on an excellent series, here are just some of the things we really need to know…
With Gemma dragging Simon into the house of his lover's parents for an impromptu dinner party, what are the chances of anybody getting as far as the sorbet in one piece?
Will Gemma drop Simon and lover Kate in it to her unsuspecting parents?
Does Simon have any money or business acumen? Will Gemma end up going behind his back to Kate's father Chris, even if he is her husband's lover's dad (sounds more complicated than it is)?
Does Kate's mother Sue really know nothing about all of this?
Who will Simon end up with - if anybody?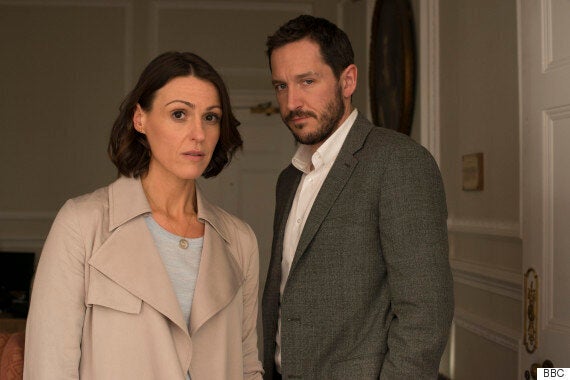 Gemma Foster (Suranne Jones) knows, and her husband Simon (Bertie Carvel) doesn't know she knows. Chaos is imminent.
What is Gemma going to do about those neighbours who let her down, bearing in mind she's already slept with wimpy husband - there's surely some more mischief to be done in that household?
And what about that smooth-voiced colleague of hers always claiming she was only doing the right thing, by keeping the secret of Simon's betrayal, and even texting him to help him? Will Gemma pull the plug on that friendship too?
How has Gemma Foster ended up with such toned arms? Somewhere between running a GP practice, sleeping with the neighbour and plotting her revenge on her errant spouse, there's a whole load of dumb-bell action going on.
Who's going to break all of this to Gemma and Simon's cherub-faced son Tom? And what will he think of his hero father once he knows the truth about all those evenings away?
And finally Doctor Foster herself… will she go or will she stay? Opt for a life of secret sadness over the family table, or get her handbag ready to put on the floor and dance around to Gloria Gaynor? Either way, as writer Mike Bartlett has expertly painted, there is a price to be paid, and either way, judging by the events so far of this strangely spooky suburban tale, Doctor Foster will be doing it in style.
'Doctor Foster' concludes on BBC One at 9pm on Wednesday 7 October.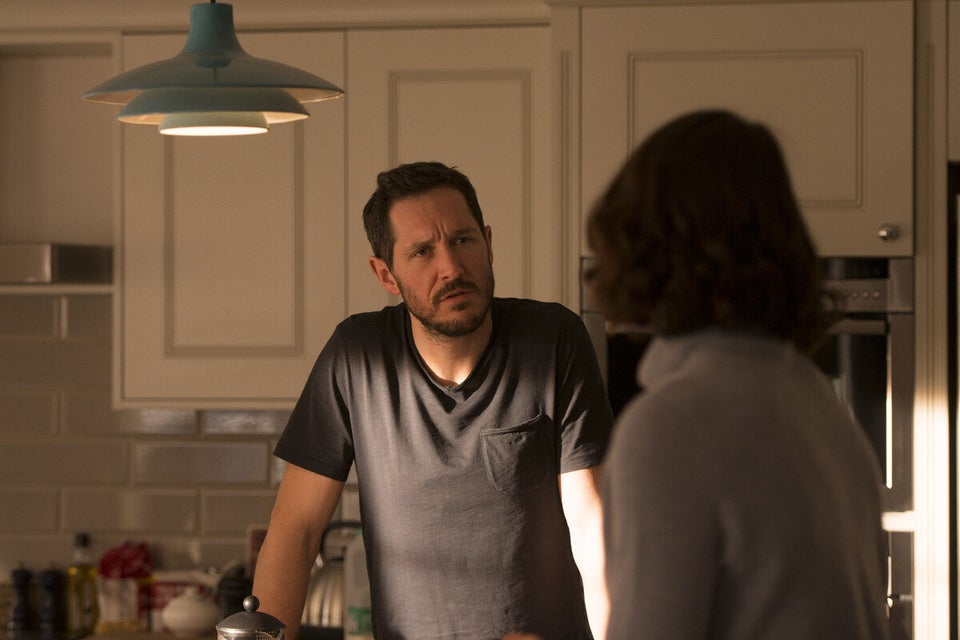 Doctor Foster
Popular in the Community