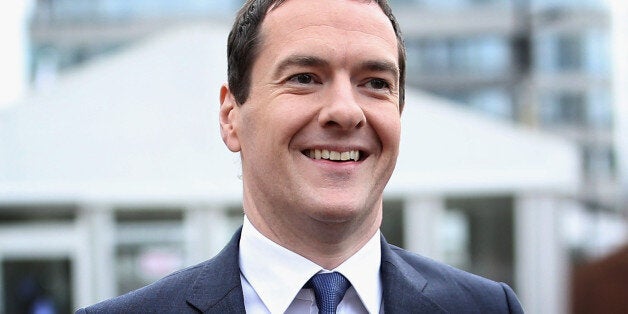 Jeremy Hunt has suggested people in receipt of tax credits must work harder as he said cuts to the benefit send an "important cultural signal" by encouraging a work ethic similar to in China and the US.
At a fringe event at the Conservative party conference in Manchester, the Health Secretary questioned whether the British were willing to "work hard in the way that Asian economies are prepared to work hard, in the way that Americans are prepared to work hard".
The comments, likely to inflame both the left and Tories fearing a backlash over the reform, were made at an event hosted by The Times newspaper when asked to defend the welfare cuts.
He said: "We have to proceed with these tax credit changes because they are a very important cultural signal.
"We want this to be one of the most successful countries in the world in 20, 30, 40 years' time.
"There's a pretty difficult question that we have to answer which is essentially: are we going to be a country that is prepared to work hard in the way that Asian economies are prepared to work hard, in the way that Americans are prepared to work hard?
"And that is about creating culture where work is at the heart of our success."
Meanwhile, George Osborne has defended his cuts to working tax credits, despite a warning the measures could turn out to be his "poll tax".
In his Budget, the chancellor limited child tax credit to just the first two children and lowered the income threshold at which people see their tax credits cut.
The change was today branded a "dive-bomb attack" on working people.
The independent Institute for Fiscal Studies has warned that 13 million families will lose an average of £240 a year when the cuts come into effect in April, while 3 million will lose £1,000 or more.
But Osborne told BBC Radio 4's Today programme this morning that current welfare levels were "not sustainable" and if there were not cuts he would be "consigning this country to the second row".
He said it was not fair to look at the tax credits in "isolation" and insisted the introduction of the National Living Wage would not only balance out the but help drive an increase in wages across the board.
In a series of media interviews ahead of his speech to the Conservative Party conference in Manchester today, Osborne was pressed on the issue of tax credits.
He was challenged on ITV1's Good Morning Britain on how one viewer, Becca Baker, would cope with the cuts. "What about on a personal level," the presenter asked the chancellor. "Does she cut down on the fuel to [get to] work, does she cut down on paying for her children dinners, or does she cut down on rent, what would you say to her?"
Osborne said he hoped she was "getting a pay rise" to compensate because "wages are rising in our economy".
He said: "What we are offering ... is a new settlement where we get lower welfare bills, but we get higher wages and lower taxes too, there's help with free childcare, and we also live in a country that lives within its means and that provides security to every working family.
"That's the new settlement and we've got to get on with it if we are going to deliver a country that offers jobs and opportunity in the future."
This morning former Conservative shadow home secretary David Davis warned Osborne to "look again" at the plan. He told The Sun the cuts would mean an "empty pantry" for many families. "I hope this doesn't turn out to be our poll tax," he said.
The Conservative-supporting newspaper itself also came out against the chancellor, describing the cuts in an editorial as "plain wrong".
According to the Financial Times, work and pensions secretary Iain Duncan Smith is also worried the cuts will trigger a backlash from voters once the changes come into effect in April.
Labour MP Frank Field, the chairman of the work and pensions committee, has also attacked the cuts. He said this morning: "The National Living Wage only reaches its full £9 an hour in 2020 and the free childcare offer won't be available to those families with eligible children until 2017.
"The tax credit cuts will be imposed from April. That's the issue the Chancellor has to face. Even if his calculations are correct he is still launching a dive-bomb attack on Britain's strivers from April until 2020."
Yesterday David Cameron insisted he would not be abandoning the cuts, despite criticism from Tories including David Willetts and Boris Johnson.
Asked on Sunday if he intended to review the Budget proposals before they are introduced, the prime minister told the BBC: "No, we think the changes we have put forward are right and they come with higher pay and lower taxes.
An estimated 60,000 people brought central Manchester to a halt on Sunday as they marched on the Conservative annual conference, demanding an end to austerity and the preservation of tax credits.
Popular in the Community