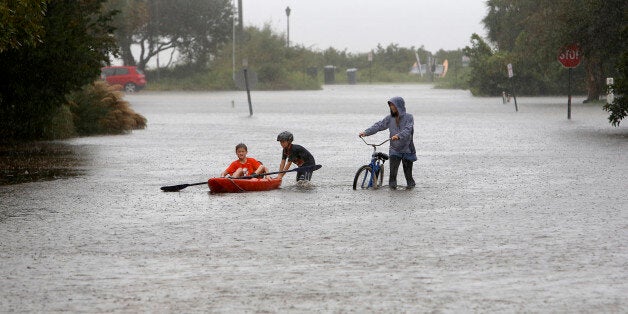 Britons are bracing themselves for a week of dire weather, as meteorologists warned the country could be hit hard by a hurricane which has already torn through cities across the Atlantic destroying hundreds of homes.
After last week's high pressure, with warm weather and clear skies for most, the UK is set return to wet and windy conditions - feeling the tail-end effects of 'Hurricane Joaquin'.
Dean Hall, from the Met Office said: "All changes this week with low pressure weather, showers, thunder and breezy in parts. Certainly a contrast to what we have been used to in the last few weeks.
"Showers will continue Monday spreading north but feeling warm in any sunshine despite the wind."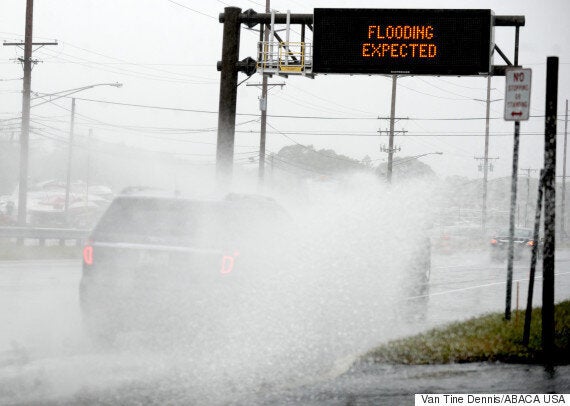 Hurricane Joaquin has already swept through New Jersey, pictured
He added: "The wet weather will clear on Wednesday leaving some fine, dry conditions for Thursday and there is the risk of mist, fog and perhaps a bit of frost."
But Hall warned that although it was early to say for sure, the UK could be hit by the back-end of the hurricane at the weekend.
"There's a lot of uncertainty surrounding this weekend with the possibility of Hurricane Joaquin coming in. There's the potential of it being quite wet and windy throughout."
Hurricane Joaquin has hit the US, Barbados and Bermuda this week, destroying homes and residences.
Popular in the Community