It is the latest victim in the group's campaign to obliterate historic sites across the territory it controls in Iraq and Syria.
The Arch of Triumph was one of the most recognisable sites in Palmyra, the central city affectionately known by Syrians as the "Bride of the Desert," which the IS group seized in May.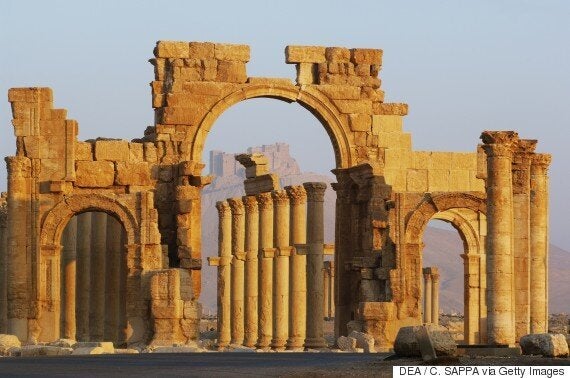 The Arch of Triump has been destroyed
The monumental arch sat atop the famed colonnaded streets of the ancient city, which linked the Roman Empire to Persia and the East.
The Britain-based Syrian Observatory for Human Rights said the IS group blew up the arch but left the colonnades in place.
Palmyra's sprawling ancient complex, which also includes remains of temples to local gods and goddesses, has been under attack from the Islamic State group. The Sunni extremists impose a violent interpretation of Islamic law across a self-declared "caliphate," declaring such ancient relics promote idolatry and saying they are destroying them as part of their purge of paganism.
However, they are also believed to sell off looted antiquities, bringing in significant sums of cash.
In recent weeks, IS militants blew up two famed temples in Palmyra. Satellite images showed the temples, each nearly 2,000 years old, reduced to rubble. Three ancient tower tombs were also eradicated.
The temple of Baalshamin, a structure of giant stone blocks several stories high fronted by six towering columns, was dedicated to a god of storm and rain - the name means literally "Lord of the Heavens."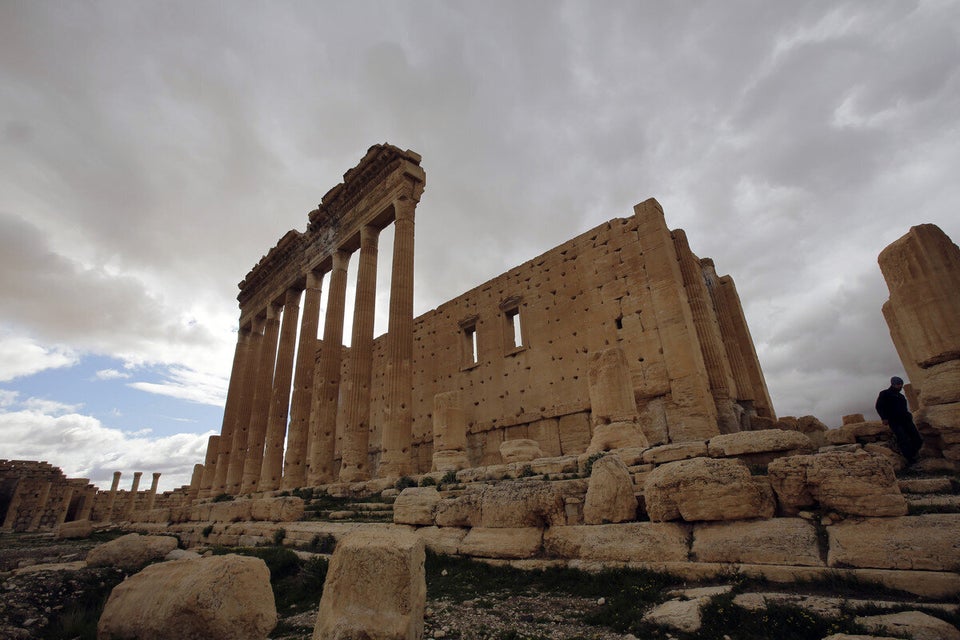 Ancient City Of Palmyra
The even larger and slightly older Temple of Bel, dating back to 32 AD, was a unique merging of ancient Near Eastern and Greco-Roman architecture. It was dedicated to the Semitic god Bel and is considered one of the most important religious buildings of the first century. The temple consisted of a central shrine within a colonnaded courtyard with a large gateway, within a complex that has other ruins, including an amphitheater and some tombs.
The Islamic State group's targeting of priceless cultural artifacts has sparked global outrage and accusations of war crimes. In addition to pre-Islamic sites, the militants have also targeted churches, mosques and museums.
UNESCO, the U.N. heritage agency, has called the destruction an "intolerable crime against civilization."
Before the outbreak of Syria's war in March 2011, Palmyra's UNESCO heritage site was one of the top tourist attractions in the Middle East.
Heritage sites have been damaged constantly since Syria's war began. Syrian government officials say they have transferred some 300,000 artifacts to safe places in recent years, including from IS-controlled areas.
Popular in the Community