The parents of Madeleine McCann have closed a Twitter account devoted to finding their missing daughter after being "abused" by followers of the Ben Needham campaign.
The move comes after administrators of the @FindBenNeedham account discovered they had been blocked from viewing the McCann account this weekend. The campaign's Greece account @findbengreek - where the toddler went missing in 1991 - had also been blocked.
One of the administrators of the Needham account used her personal profile to ask why she had been blocked and was told "we do not want to be associated with some of the types of people they follow", ITV reports.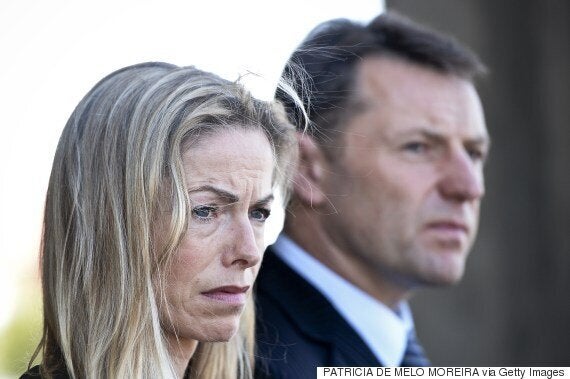 Kate and Gerry McCann have closed the Twitter account devoted to finding their missing daughter
The accounts were eventually unblocked but the resulting outcry has seen the McCanns take permanent action.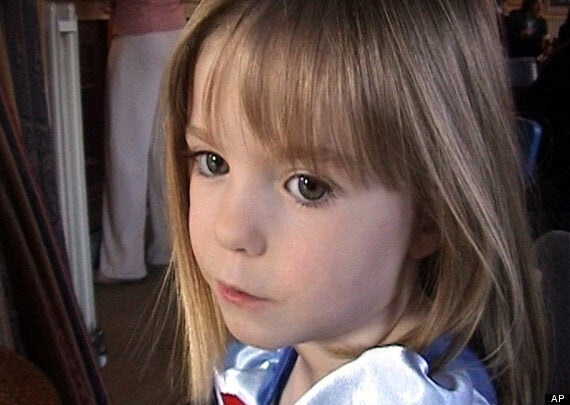 Madeleine McCann has been missing since 2007
"However it is a great pity that due to continued, ill-informed and abusive comments by some social media users, the decision was made to close the Find Madeleine Twitter account.
"Kate and Gerry continue to wish Kerry Needham the best and hope that one day she will be reunited with Ben, just has they hope they will similarly be reunited with Madeleine." Ben Needham disappeared from the Greek island of Kos in 1991
Kerry Needham told The Mirror: "It feels like a personal attack on me. It is deeply, deeply hurtful."
"Ben's campaign has never been anti-McCann. We can't help the fact some members of the public give their opinion about the McCann case, just as people give their opinion about Ben's case.
"I have only ever criticised the authorities for the way the two cases have been handled so differently."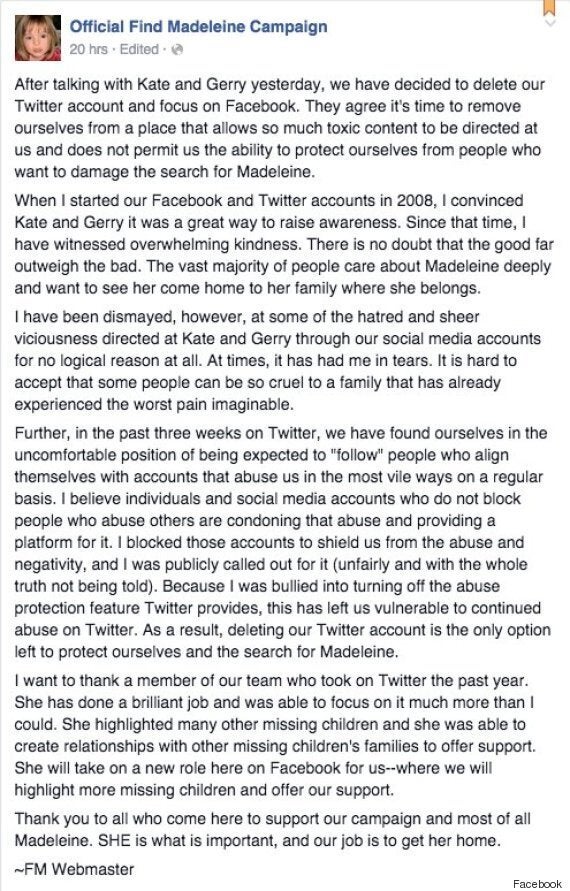 In January Needham questioned the funding the McCann case received - £10.1million of taxpayers money so far with a further £2m pledged. Ben's campaign has seen less than £800,000 spent on it.
Ben, from Sheffield, vanished on July 24 1991 after travelling to the Greek island of Kos with his mother and grandparents.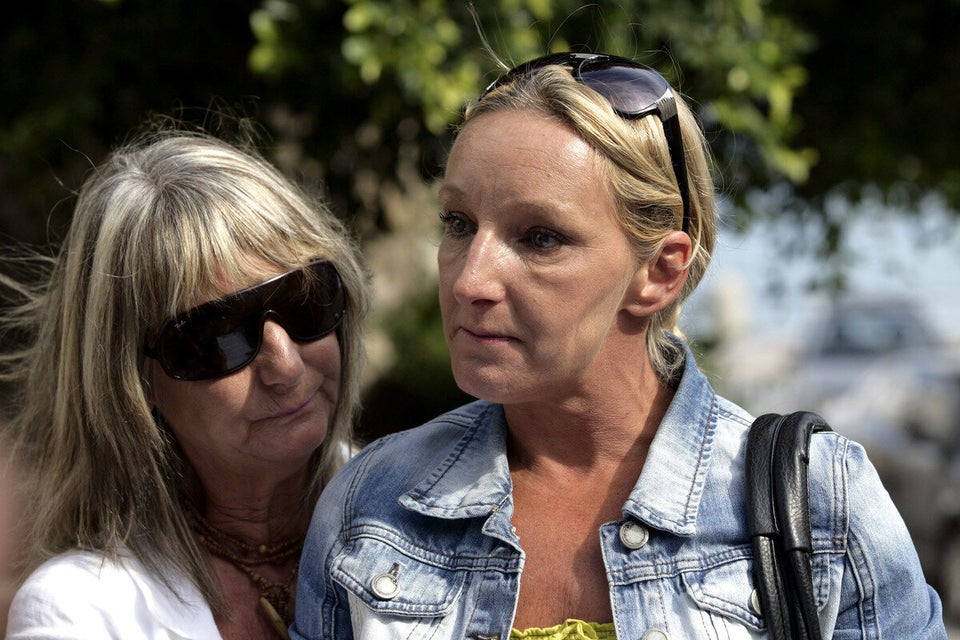 Ben Needham
An administrator for the Facebook Official Find Madeleine Campaign confirmed the news, claiming "it's time to remove ourselves from a place that allows so much toxic content to be directed at us and does not permit us the ability to protect ourselves from people who want to damage the search for Madeleine."
Madeleine was three-years-old when she went missing from the family's holiday apartment in Portugal's Algarve on May 3 2007.
The administrator added she had been "dismayed" at some of the hatred and "sheer viciousness" directed at Madeleine's parents, adding: "It is hard to accept that some people can be so cruel to a family that has already experienced the worst pain imaginable."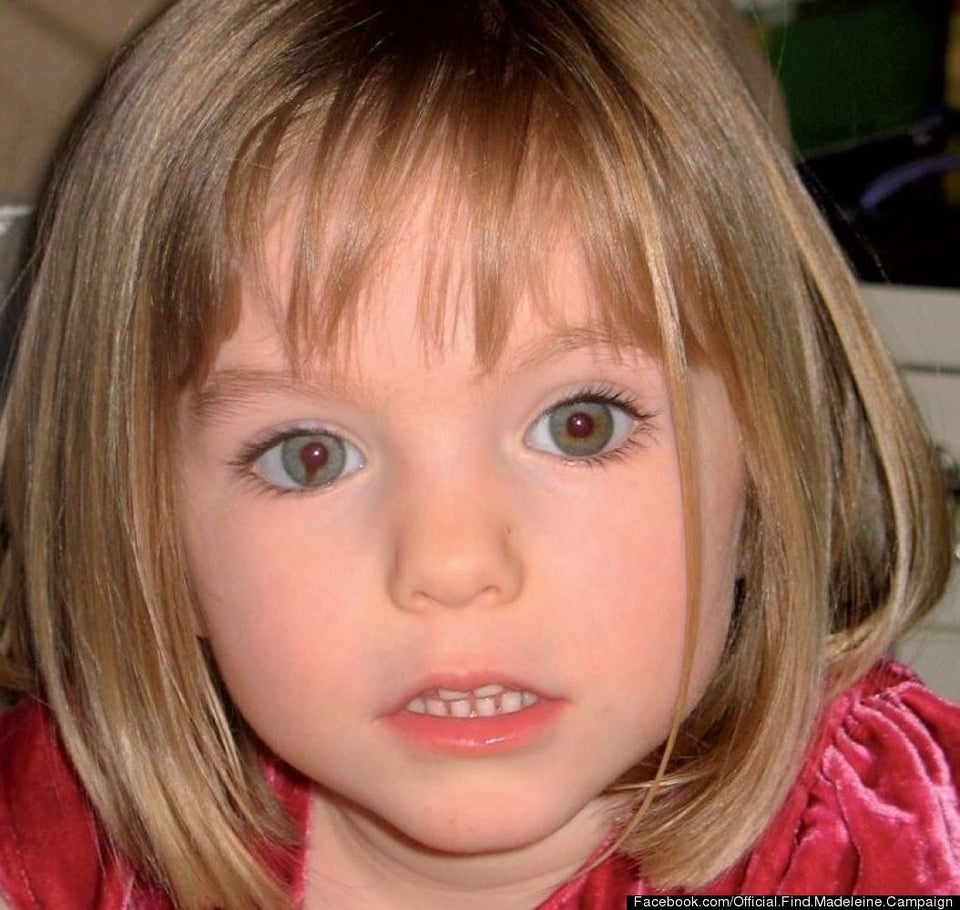 Madeleine McCann
Popular in the Community