Remember the kinderwhore look started by female grunge bands in the 90s? (Think bleach blonde hair, ripped tights, baby dolls, boots and tiaras...)
Well, it's about to come back in a big way if Saint Laurent have anything to do with it.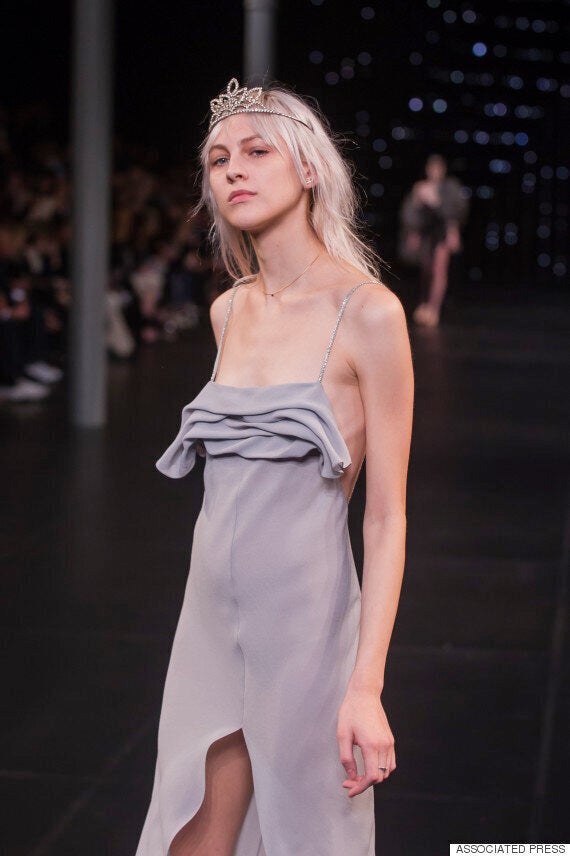 Debuting their spring/summer 2016 collection at Paris Fashion Week, creative director Hedi Slimane unleashed a parade of punk rock prom queens on the catwalk.
Trussed up in vintage-inspired slip dresses, oversized outerwear and mini tiaras, the models looked ready to party at Lollapalooza '95 (seriously, they were even wearing wellies).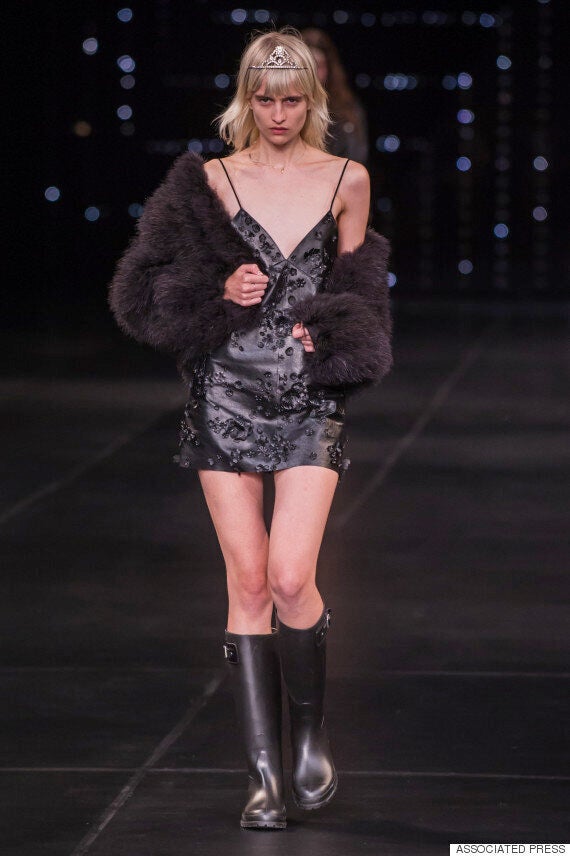 According to YSL's Twitter, the sparkly headgear has officially been crowned the "90s grunge tiara" and is meant to be "worn with everything." Yaaaaaas!
See more shots from their amazing ready-to-wear Paris Fashion Week show below: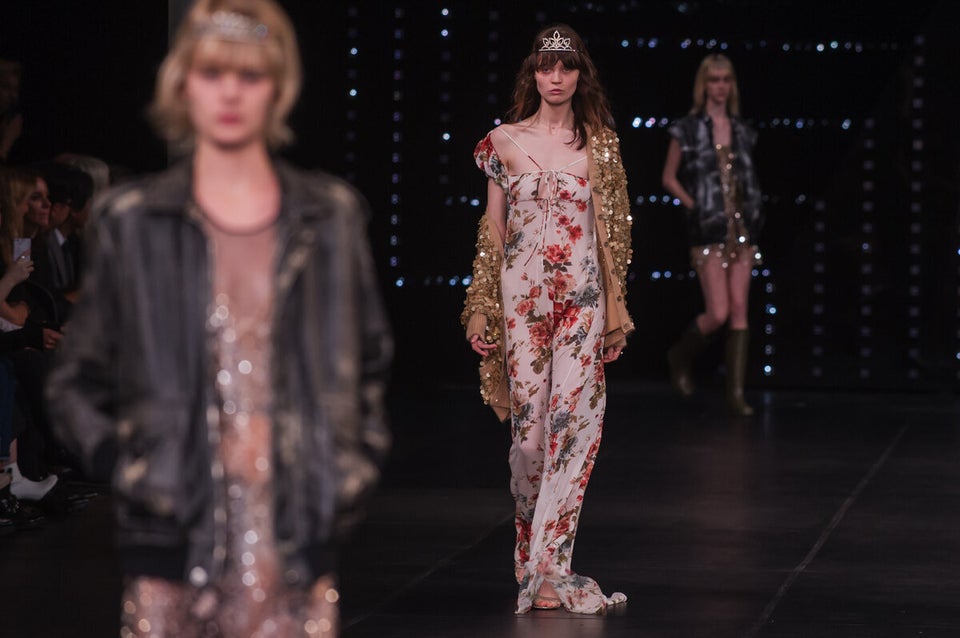 Saint Laurent Spring/Summer 2016
Related