Petrol cars just got told. Well to be more specific, the Tesla Model S just took on a Walkinshaw Performance W507, which runs on petrol.
And the outcome was pleasantly surprising.

It all went down in Australia when two guys decided to test good versus evil, at least in terms of the environment.
The environmentally friendly Tesla Model S claims to pack quite a punch on the road possessing the ability to go from 0-100km/h in just 3.3-seconds.
Its competitor was the Walkinshaw Performance W507, which promises 0-100km/h time in just over 4.0 seconds, caradvice.com reports.
Driving the Tesla was Paul Maric, a senior road tester. Confident that his vehicle of choice would perform he said the car had two motors with the ability to deliver 567kW of power.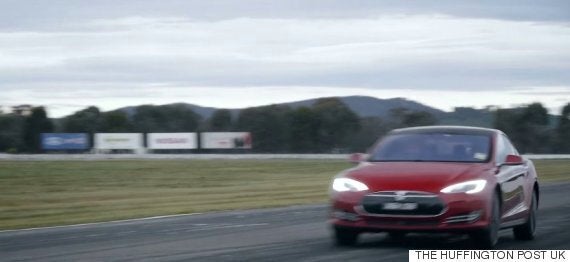 On the other side of the track - David Zalstein, a journalist showing off the car's 6.2-litre supercharged V8 that only promises 507kW of power.
As the cars raced to the finish, the electric car proved its worth as its nose crossed the line first.
The environment thanks you.
Related