In the midst of Halloween and bonfire night fun, the guys over at Fireman Sam have launched Sam's Safety Month - a safety campaign which highlights how to stay safe during the celebrations.
Bringing these important tips to life, Fireman Sam and his team feature in animated videos that will ensure all members of the family are aware of the potential fire hazards around these events.
HuffPost UK Parents has teamed up with them to offer you the chance to win two huge toy bundles that will completely redecorate your kids' bedrooms as well as having a few toys to keep them busy.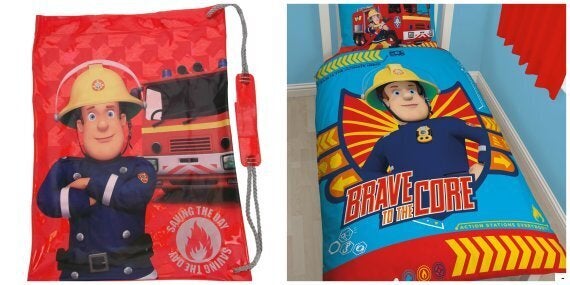 There will be two winners who will each receive a £150 kid's bundle, which will include:
Fireman Sam Single Duvet Set
Fireman Sam Fleece Blanket
Fireman Sam Go Glow Light
Fireman Sam Deluxe Firestation Playset
Fireman Sam 5 Figure Pack
Fireman Sam 35 Piece Puzzle
Fireman Sam Activity Pack
Speaking about the Sam's Safety Month campaign, real-life fireman for East Sussex Fire and Rescue and advisor to the children's TV show Paul McIvenny said: "My advice to parents would be to be extra vigilant while trick or treating at Halloween this year.
"Be particularly careful with naked or open flames, opt to attend a well-organised fireworks display, or if you hold your own event ensure all your family and friends follows Sam's Safety Tips."
Check out some of the prizes you can win below.