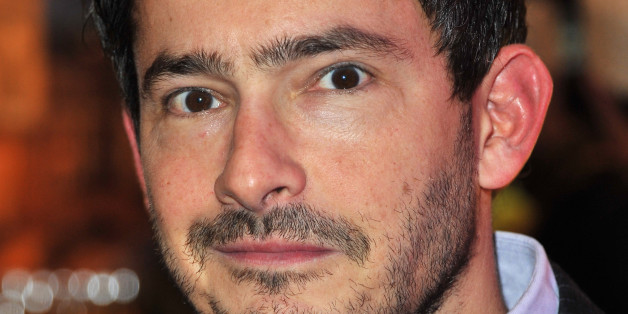 Jon Furniss via Getty Images
Giles Coren has come under fire for tweeting - and subsequently deleting - a joke about Bond girl Léa Seydoux.
The journalist was referring to a feature he wrote in November's Vogue issue, where he spoke to Seydoux about sexism in Bond films.
"In the new Vogue I suck up to Bond girl Lea Seydoux by saying Bond is sexist, while quietly hoping she might shag me," he wrote.
*Face palm*

Giles then swiftly deleted his comment, presumably as a result of complaints, and choose another angle. Thankfully the power of technology enabled Twitter users to screen grab the tweet before it was removed.
Behold his second attempt.
Oh alright then. In this month's Vogue I discuss the sexism of Bond with a Bond girl over herbal tea in a hotel bar. pic.twitter.com/areMlWKQAZ

— Giles Coren (@gilescoren) October 7, 2015
But Twitter users are not in a forgiving mood...
For posterity, here's @gilescoren, since he thinks deleting tweets will hide how much of a shitstain he is pic.twitter.com/lWBK8xbGoA

— Andreas (@AndreasLeKirk) October 7, 2015
Men like you @gilescoren are rarely subtle about such feelings. I'd say she knows you're incapable of professionalism pic.twitter.com/dqCVnIDWLI

— Charlie Lait (@charlottelait) October 7, 2015
Coren has since defended the tweet against accusations of sexism.
"I was pretending to have been disingenuous about feminism, when I hadn't. Possibly too tortuous a satire for twitter," he wrote.
"My anger about the sexism of Bond films is well documented. And my Vogue piece covers it again. The tweet was a bad joke," he adds, pointing to a blog post he wrote on the sexism in Skyfall.
"I am ashamed, as a journalist, of the five star ratings this film garnered across the board from sheep-like critics afraid or unable to look through the hype, to its rotten soul," he wrote.
What do you think of his tweet? Let us know in the comments below.