A commuter on the Northern line has captured a heart-warming video which proves that Londoners aren't that miserable after all.
The footage shows an impromptu carriage sing-a-long of Bill Withers' "Lean on Me", which took place on the 5 October.
People can be seen playing instruments whilst others dance and sing loudly. One couple even had an impromptu kiss.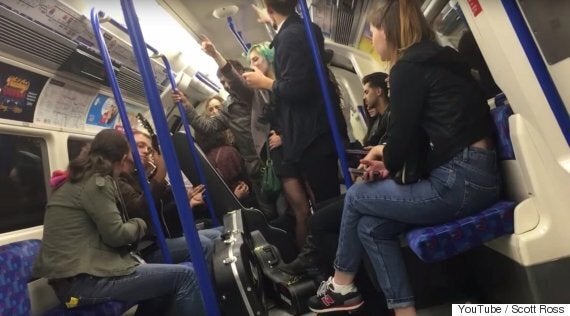 The group of commuters began to perform on a northern line train
The video was uploaded to YouTube by Scott Ross, who stumbled across the scenes during his trip to Bank.
An American group named Together Soul spurred the sing-a-long, bringing along instruments, roaming around the underground playing songs.
Whoever they are, they certainly made the trip memorable for the happy-looking commuters. Something hard to do on a transport system which has a reputation for its lack of social interaction.
Despite the seemed originality of the underground sing song, it's not the first time that such scenes have been caught on camera.
Popular in the Community