Cable channel ITV2 must now pay reality show producer Neville Hendricks "substantial damages" in a bitter contract dispute involving the singer and reality TV star.
Mr Justice Flaux awarded the damages, expected to run into millions of pounds, to "Mr H TV Ltd" - a company owned by Neville Hendricks which produced a series of reality television programmes featuring Andre.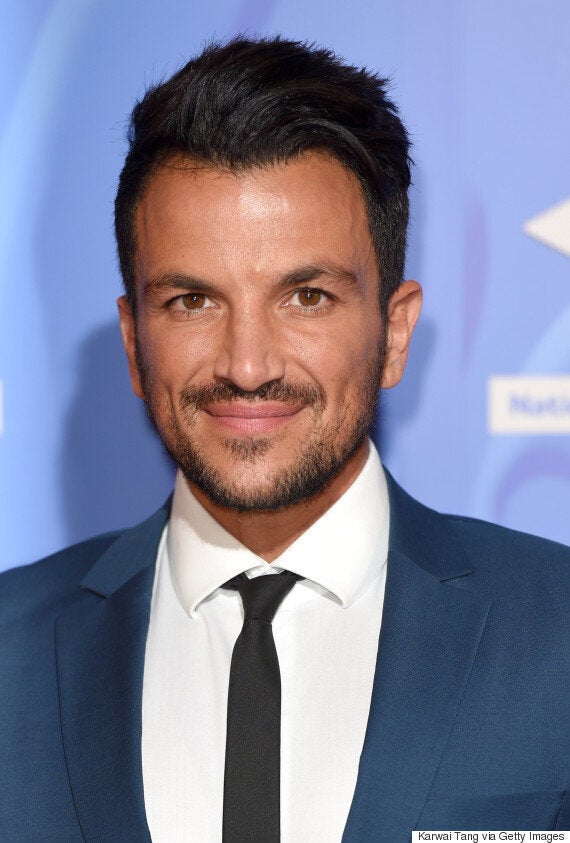 The judge, sitting in London, was scathing about claims made by Andre that he felt physically threatened after his close friend and manager Claire Powell allegedly received death threats from Mr Hendricks at the stormy end of their relationship, which involved "scurrilous and vitriolic" tweets on social media.
He described Andre, 42, as "an extremely unsatisfactory witness". On some issues his evidence was "not truthful" and his death threat allegations were "a complete fabrication", he ruled.
The legal battle was fought over an ITV2 production agreement dated December 9 2010 for shows involving both Andre and singer Kerry Katona, a former member of Atomic Kitten.
The Andre agreement was for three years and related to the Peter Andre: The Next Chapter series and Here To Help.
The Andre series initially concerned his marriage to the model Katie Price, formerly known as Jordan, and then his life in the aftermath of their divorce.
The manager of both Peter Andre and Kerry Katona at that time was Ms Powell, whose company CAN Associates worked in close association with Mr Hendricks, said the judge.
As well as being business partners, Mr Hendricks and Ms Powell had an "on and off" relationship for some years. They had a son together who was six in 2011 when, in May that year, their relations "deteriorated considerably".
The judge said: "What appears to have particularly incensed Mr Hendricks was the discovery that Ms Powell had taken her latest boyfriend, Mr Drew Rush, who worked for the security company employed by Mr H TV, with her to Dubai during filming of a calendar shoot with Mr Andre and other clients and that they had been conducting their affair whilst his six-year-old son was around.
"He assumed that other people, including Mr Andre, had known about the affair but kept it from him."
By the beginning of June 2011, it was clear that Ms Powell was looking for an opportunity to replace Mr Hendricks as the production company for the Peter Andre programmes and told ITV2 Andre "had issues" with Hendricks.
Around the same time, on June 17 2011, the management agreement between Ms Powell and Katona came to an end "in somewhat acrimonious circumstances".
The judge said the popular press picked up a rumour, which was untrue, that Ms Katona was having an affair with Mr Hendricks.
"He considered, with some justification, that this rumour was being generated and spread by Claire Powell or people who worked for her or with whom she was on good terms.
"Ms Katona then consulted Max Clifford who, before his recent disgrace, was the supremo of celebrity management and he ensured that the rumour ceased."
The rumour and Mr Hendricks' anger about Ms Powell's affair with Mr Rush led Mr Hendricks on June 23, 2011 to open a Twitter account entitled @TheNevCan.
"Within a short period of time he was in communication with two other twitter users, @LLuke33 and @KMaddock, neither of whom has been identified but both of whom appear to have been sufficiently close to Ms Powell and her circle of friends, including Mr Andre, to have been able to tweet intimate details of their private lives, often in the most scurrilous and vitriolic terms", said the judge.
Mr Hendricks himself "tweeted some pretty unpleasant tweets" over the period from June 26 to August 172011 - "most of his bile was reserved for Ms Powell", but there were a few tweets directed at Mr Andre.
Efforts to resolve the row failed and Mr Andre's solicitors wrote a letter to Mr H TV's solicitors saying Mr Andre "wanted no further dealings whatsoever" with Mr Hendricks or his company.
The judge said it was that letter which "almost certainly" led ITV2 to terminating the production agreement, alleging there had been a breach of ITV's general terms and conditions.
ITV2 also sought to terminate the agreement on the ground that a proposal that Katona should appear on Celebrity Big Brother was a fundamental breach by Mr H TV of an "exclusivity obligation" owed to the cable channel in the agreement.
The judge said Mr Hendricks was "an engaging personality" and "an essentially honest witness". He was one of the most respected producers of reality television - a "particular genre of television, which in a very real sense, he had devised".
Mr Hendricks had admitted to being "a volatile character and often foul-mouthed" - but, said the judge: "I was simply not prepared to accept that he was capable of the level of violence ascribed to him by Mr Andre and Ms Powell".
Whilst he made some very unpleasant threats in his tweets "I do not consider that either Mr Andre or Ms Powell felt genuinely threatened by Mr Hendricks and I reject utterly any suggestion that he made death threats."
In contrast, pop singer Andre's evidence about the tweets was particularly unreliable.
The judge said: "Whilst many of the tweets sent by Mr Hendricks were offensive and expressed in foul language, I reject Mr Andre's suggestion that they caused him to fear for himself and his family."
The suggestion that "a grown man in the position of Mr Andre was genuinely scared by what was said in the tweets has to be viewed with considerable scepticism".
The suggestion that the tweets were damaging to his reputation or image or brand "was another complete exaggeration".
"I consider that Mr Andre and Ms Powell used the tweets as a pretext, first to justify refusing to start filming Peter Andre: The Next Chapter series five and second to put illegitimate commercial pressure on ITV2 to terminate its contract with the claimant and use another production company."
Mr Hendricks' Mr H TV Limited sued ITV2, claimed damages consisting of lost profits estimated at £6m-£7m and £549,060 under an outstanding invoice after the cable channel called a halt to him producing its reality shows in August 2011.
The cable channel counterclaimed that he was in "repudiatory breach" of production agreement..
Mr Justice Flaux rejected the counterclaim and ruled that it was ITV2, not Mr HTV, that was in breach and responsible for "wrongfully terminating" the agreement and therefore "liable for substantial damages".
The judge added: "A number of aspects of the quantification of damages may require adjustment in the light of my findings".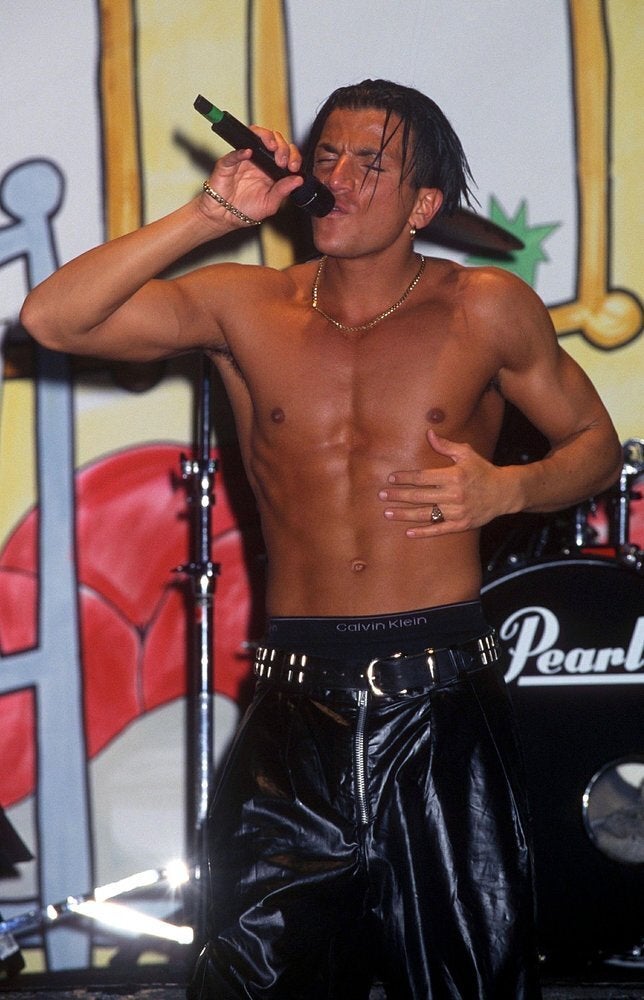 Peter Andre's 100 Sexiest Snaps
Popular in the Community