The cast of 'Suffragette' have praised protesters who demonstrated at the movie's London Film Festival premiere on Wednesday night, commending the group - who were later revealed to be part of the Sisters Uncut movement - for their actions.
A group of around 15 women staged a protest at the Leicester Square event, where they laid down on the red carpet, while holding signs with slogans including 'Dead women can't vote', in order to raise awareness of startling domestic violence figures.
Story continues below the gallery....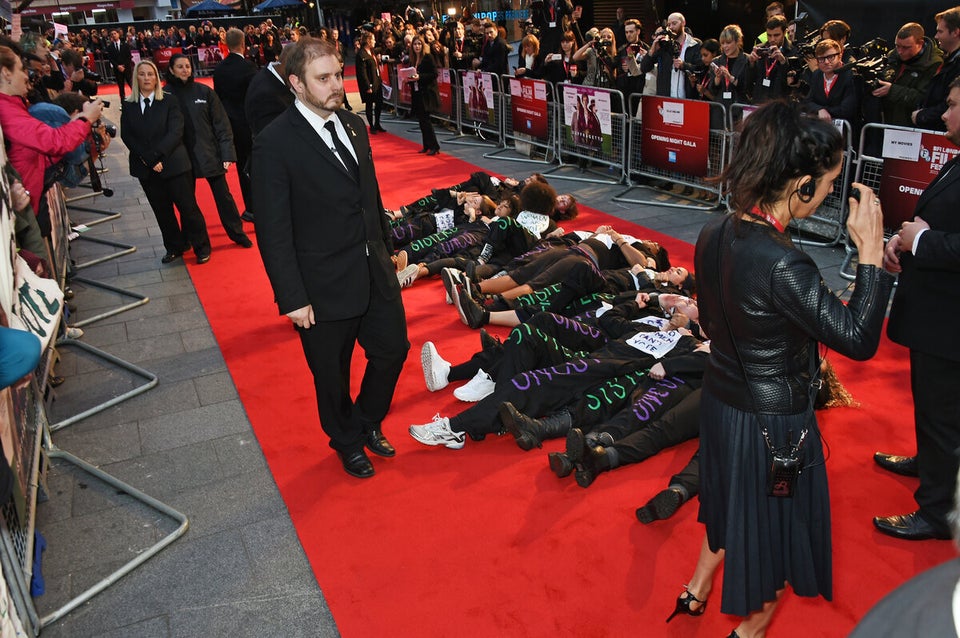 'Suffragette' Premiere Protests
Speaking shortly after the protesters were moved by security guards, many of the film's stars had nothing but praise for the demonstrators, and Helena Bonham Carter labelled their actions the "perfect response" to the movie.
Speaking to Sky News, she explained: "I'm glad our film has done something. That's exactly what it's there for.
"If you feel strongly enough about something and there's an injustice there you can speak out and try to get something changed."
Romala Garai, who was on the red carpet when the protest began, told reporters: "I haven't spoken to them [the protesters] or seen their demands but I'm happy to see the suffrage movement is alive and happening."
"Hopefully this film will inspire everyone in the way they view the world," Carey Mulligan, who reportedly welcomed her first child this week, added. "We are an unbalanced society – women and men – and films like this inspire conversations about how we can correct that imbalance."
Romala, Helen, Anne-Marie Duff and Carey
Meanwhile, the Sisters Uncut activists have explained their reasons for staging the stunt.
"We came to the Suffragette premiere tonight to draw attention to this fact because not enough people realise the absolute devastation that these austerity cuts to domestic violence services are causing.
"I mean dead women cannot vote."
'Suffragette' is in UK cinemas now.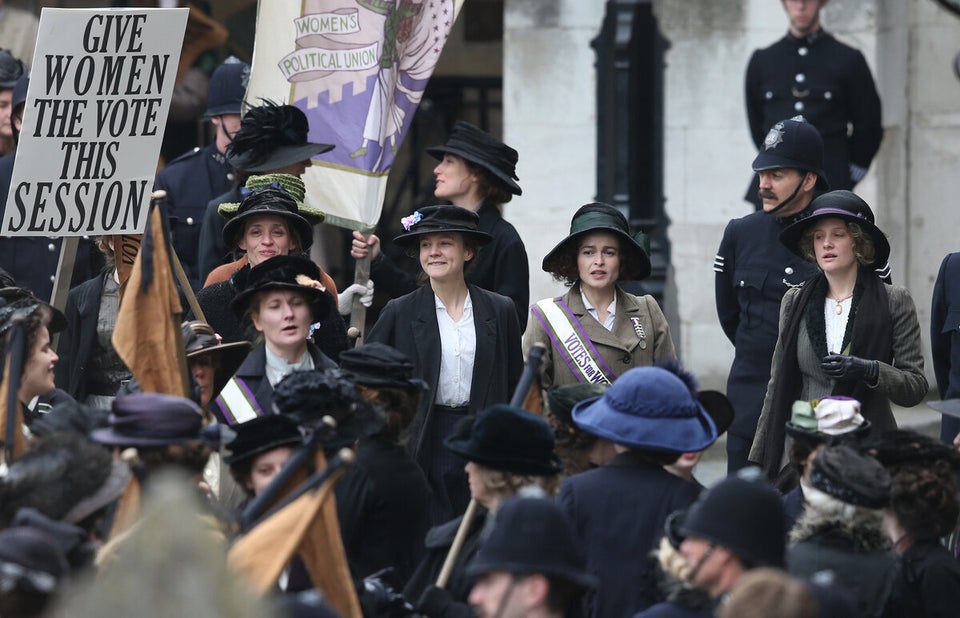 Suffragette Filming at Parliament