A new mum has shared a powerful photo of her daughter surrounded by hundreds of IVF syringes she used to get pregnant.
Angela said she wanted to send out the message for other people going through IVF to "hang in there".
She underwent several cycles of IVF over a year and a half and her doctor said the supplies in the photo didn't include all the syringes she used.
Sher Institutes - a network of fertility clinics shared the photo, writing: "Thank you to Sher Fertility St. Louis and Dr. Dayal patient Angela, who shows the true definition of love that went into making this gorgeous new baby girl."
Since being uploaded on 5 October, the photo has had nearly 4,000 shares and encouraged hundreds of parents to share their IVF stories.
One mum uploaded a photo of her twins, writing: "A decade of fertility treatments: five doctors, five clinics, 16 failed IVFs, two failed adoptions. Beyond blessed."
Another mum commented: "Every shot was worth it, expecting in Feb."
Some women also inject themselves with an additional drug that prevents early ovulation. Once the eggs are ready, another injection initiates ovulation.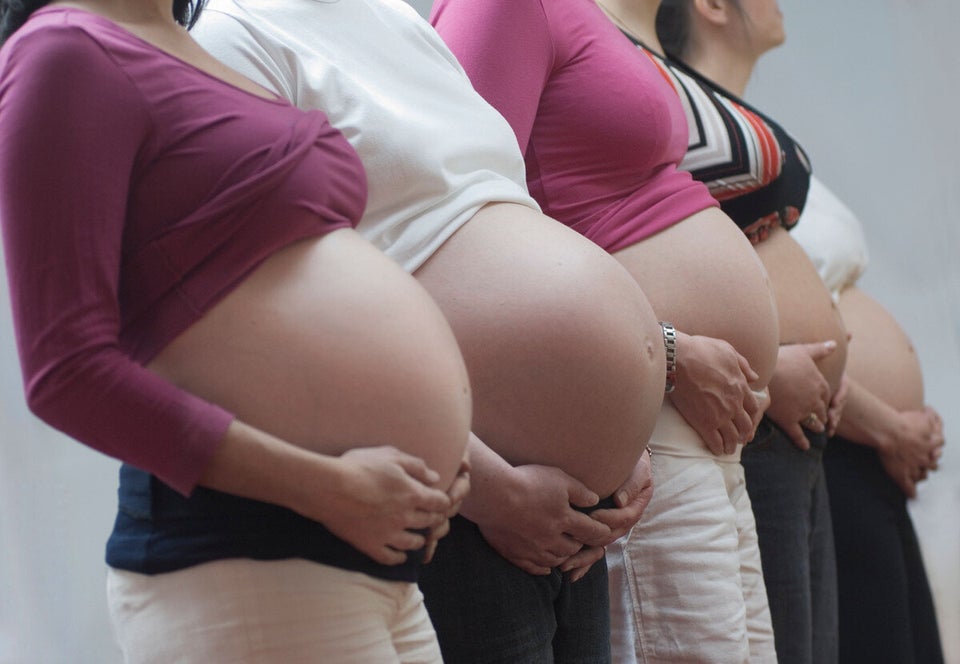 IVF Treatment