The 'Netflix and chill' internet meme appears to be entering its final throws of relevancy - as it is turned into a tacky business empire by a condom-peddling university graduate.
The phrase, a well-known euphemism for sex, sparked an idea in the mind of University of Texas, Austin, grad Yousef Okasheh.
And it's gone, erm, viral...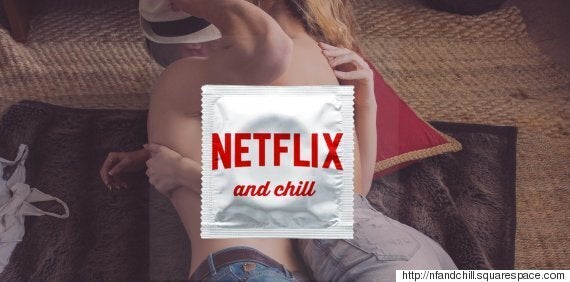 The meme has now sparked an empire
Okasheh told Fusion that he loved the meme so much he jumped at the chance to quickly apply the brand to packets of the plastic sheaths.
He said: "I saw a couple memes have been floating around, and I was like, 'Oh my God, I think it would be hilarious to quickly sell [condoms]."
"I sent the meme to my friend, and he was like, 'Check it out, make your own style!' and sent me to the website."
"I mean just look at this fkin condom m8, guaranteed if you whip one of these honeys out and you're actually at a netflix and chill outing with your partner, you're gonna get laid. With a functional 3D-printed steel frame and a built-in cable lock and lighting, the NF and Chill condom is the only condom you'll need to be a douchebag millenial."
And now that it's been packaged and branded, the meme could well be on the way out...
And while Okasheh says he created the business for quick viral fame, the condoms are actually FDA approved and have a shelf life of four to five years.
Popular in the Community