The exact moment a peace rally in the Turkish capital became a terrorist target has been captured on video.
Footage has emerged from Ankara which shows a group cheerfully participating in the rally before a huge explosion can be seen behind them.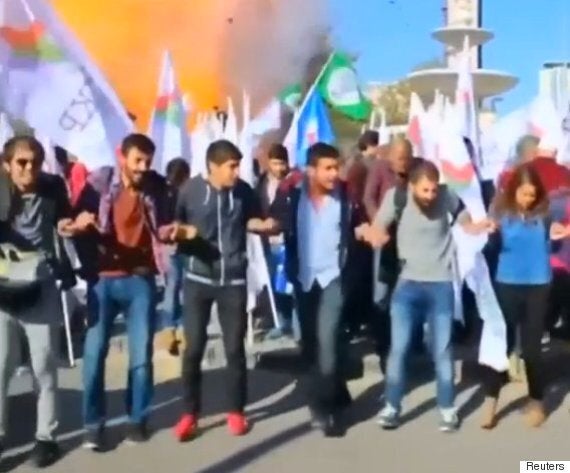 The explosion can be seen behind those participating in the peace rally in Ankara where officials say at least 95 people have been killed
The Turkish government suspects that the twin blasts was a "terrorist" attack, according to reports.
The pro-Kurdish HDP party was among those calling for Saturday's rally for "peace and democracy", which was due to start at midday.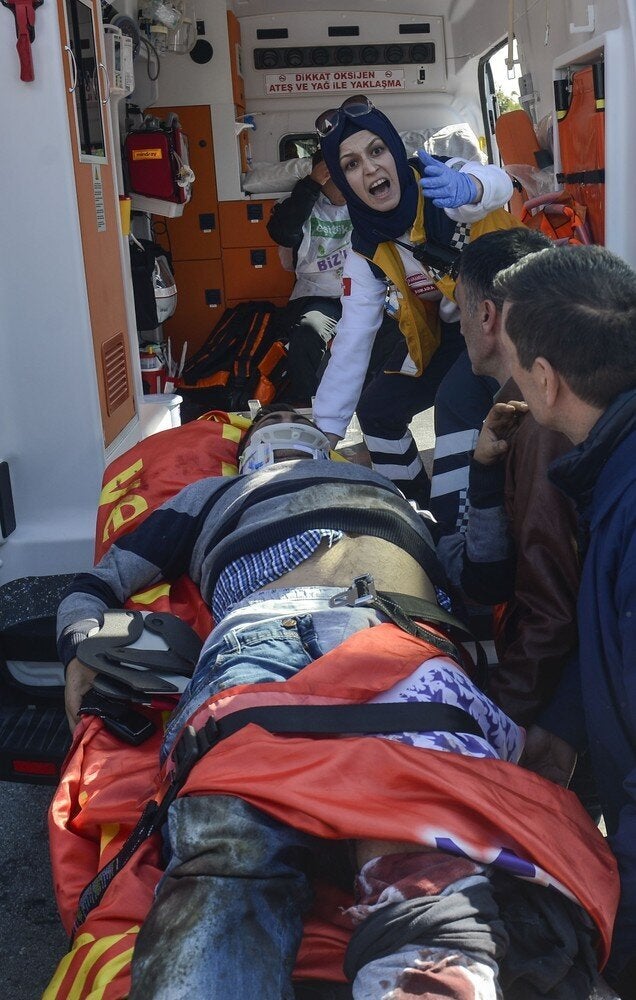 Ankara explosions
Popular in the Community