Onlookers have been treated to the sight of Glasgow's Red Road flats being demolished, cascading into the earth like a house of cards.
Four of the six multi-storey flats were brought down in a single blast, although the other two remained partially upright.
In what was described as an unforeseen difficulty, the top half of two of the buildings remained standing at a slight angle after the bottom of the towers were destroyed.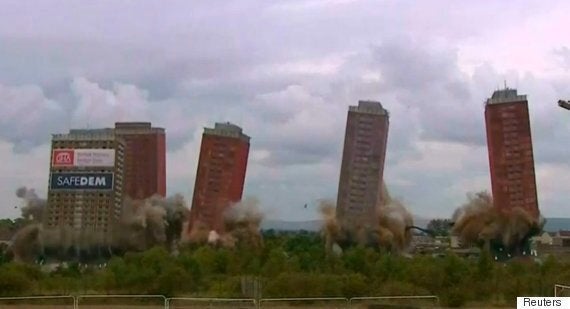 The moment that the tower blocks came tumbling down
According to the Press Association, 2,500 people have been kept from their homes surrounding the site due to the failed demolitions, however Glasgow Housing Association are reportedly "working closely with their demolition partners" so residents can return home.
The demolition is part of Glasgow Housing Association's (GHA) plan to regenerate communities across the city which will see thousands of new homes built.
When they were built between 1964 and 1969, the Red Road flats were the highest in Europe at 292ft (89 metres).
The flats were at the centre of controversy last year when Glasgow 2014 chiefs faced criticism for plans to demolish them as part of the Commonwealth Games opening ceremony.
Although the Games eventually ditched the proposal to blow down five of the six remaining blocks live on television amid fears of a public protest.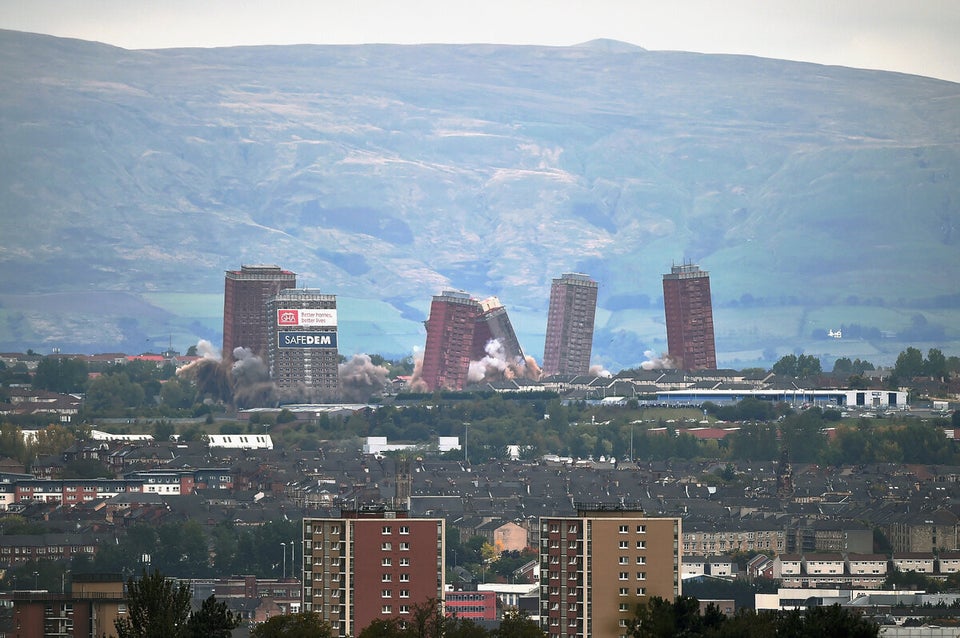 Red Road Flats Glasgow