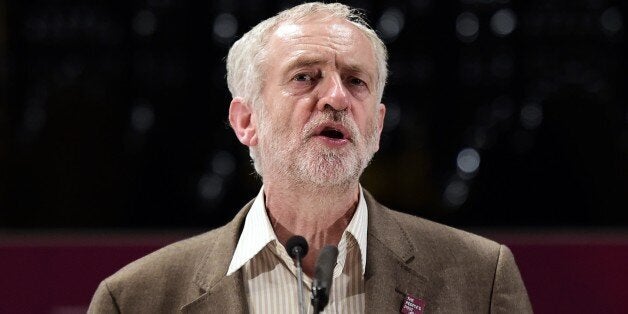 Jeremy Corbyn has been criticised from the left of his party for his plans to back George Osborne's commitment to running a budget surplus.
Shadow chancellor John McDonnell last month surprised many when he revealed Labour would back George Osborne's fiscal charter which commits the government delivering an overall surplus by 2019-20 and to running an overall budget surplus in "normal times".
Writing on The Huffington Post UK today, Helen Goodman, a member of the Commons Treasury committee, attacked the plan.
"The truth is this measure has nothing to do with improving our economic performance it is an excuse to ease the political programme of shrinking the state," she said.
MPs will vote on the charter on Wednesday. Goodman will vote against her leader and shadow chancellor in opposing it.
Goodman said: "As a member of the Treasury Select Committee I quizzed a range of economists on this idea. Not one, not even the Governor of the Bank of England would endorse it.
"In June, 79 economists (mainly from the Left and including several on John McDonnell's Council of Economic Advisers) published a letter saying these proposals 'have no basis in economics... risk a liquidity crisis that could bring banking problems, a fall in GDP, a crash or all three'.
"They pointed out that a permanent government surplus would raise indebtedness in the household and business sector. Personal indebtedness is already running at 145% of disposable household income, a total of £1.7trillion and there is a case for pulling this back. It is £200billion above government debt already.
"The economists also said that this would prevent the government from responding to the changing economic conditions to stabilise the economy. In other words, this is a proposal to return to pre-Keynesian economics."
McDonnell has said Labour agrees that Britain needs to "balance the books" and "live within our means" by tackling the deficit but would do it in a different way than the government.
"We will tackle the deficit but the dividing line between us and the Tories is how we tackle it. Our basic line is we are not allowing either middle or low earners or those on benefit to have to pay for the crisis. It is as simple as that," he said.
The SNP, which opposes the charter, is likely to seize on Corbyn's decision to support Osborne's charter as evidence of Labour's failure to challenge auesterity.
SNP deputy leader Stewart Hosie said at the time of McDonnell's announcement: "Labour's economic plans are all over the place. While the SNP went into May's election opposing austerity and campaigning for a real terms increase in public spending, Labour ran scared of the Tories and backed their draconian cuts and welfare reforms.
"While the SNP remain firmly opposed to George Osborne's pro-austerity fiscal charter, John McDonnell just last week mandated Labour MPs to troop through the lobbies with the Tories yet again to back the plans, just as they did when they voted for £30bn of cuts in the last parliament. Labour have now lost all credibility and no one will take these claims remotely seriously."
Popular in the Community