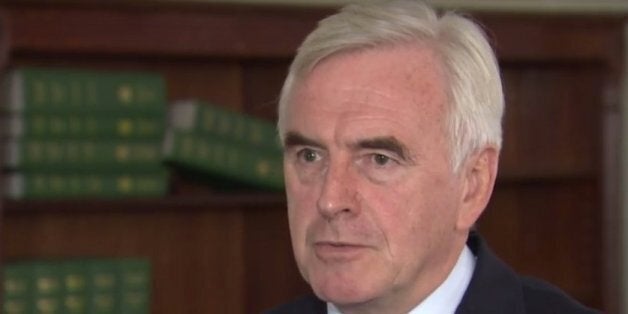 Labour's Shadow Chancellor this afternoon revealed he u-turned on backing the Government's 'budget-surplus' law after meeting families of workers made redundant in Redcar.
John McDonnell claimed he didn't want "Labour associated with this policy" as he explained why he yesterday instructed MPs to vote against the plan, just two weeks after backing it.
He said: "I have changed my mind, but I haven't changed my mind on the principles of what the charter is standing for which is we need to tackle the deficit and we will tackle the deficit.
"Labour will tackle the deficit – we are not deficit deniers, I haven't changed my mind on that.
"But I have changed my mind on the parliamentary tactics. Originally what I said to people was look that charter is a political stunt, it's a political trap by George Osborne, it is virtually meaningless – he ignores it himself time and time again, he never meets his targets.
"So [I said], this is just a stunt and let's ridicule it in the debate and vote for it because it's a meaningless vote.
"I went to Redcar and I met the steelworkers and I had families in tears about what's happening to them as a result of the Government failing to act, failing to intervene.
"I came back and I realised as the consequences of the Government's failure to invest in infrastructure and skills, the cuts that are going to start coming now, I realised that people are actually going to suffer badly.
"And it brought it home to me, and I don't want the Labour party associated with this policy."
The coke ovens and blast furnace at the steelworks were closed yesterday after it was confirmed no offers were received to keep the factory open.
Sahaviriya Steel Industries UK, the company which operated the factory, was wound up on October 2.