Autumn is officially upon us and now the days are getting darker, so are the colours in our makeup bag
We spoke to vlogging duo Pixiwoo to see what beauty buys they're pining over this season... because if they love them, we're pretty sure we will, too.
Think stand-out lips, bold brows and glossy eyes. Here's what Sam and Nic Chapman had to say...
What five autumn/winter 15 beauty trends do you think are going to be the most popular?
1. Red lip - Every year we see this and it just never seems to get old.
2. Black liner - Black liner is back again (did it ever go away?) Even if you have hooded eyes you can still rock black liner, as it's not all about the flick this season it's just the make the lashes look fuller.
3. Bold brows - Brows are still big and bold but they shouldn't be so perfectly drawn on that they don't look real - just make them look naturally thicker.
4. Blusher rather than contour - The over contour has finally gone (well at least for high fashion it has), its all about the 90s blusher now.
5. Perfect matte skin with a touch of strobing - Every autumn/winter we see matte skin showing its face and why not? This season it's with a touch of highlighter on the tops of the cheeks.
Nic, how would you say your personal makeup style differs from Sam's?
I like a much more polished 90s look than Sam, she has a far more Kate Moss style than me.
I love Victoria Beckham and Jourdan Dunn but at the moment we are both loving Emma Stone and Jennifer Lawrence.
They both look like the coolest girls that don't take themselves too seriously. Beauty is on the inside too and theres shines through.
Which were your favourite spring/summer 2016 beauty looks at London Fashion Week?
I loved a lot of the shows Balmain, Burberry, Chloe, Roberto Cavalli and many more all went for the gorgeous skin and brows with minimal make up and it was beautiful.
Topshop Uniques went all out with glossy eyes and red lips. I loved them all, but I think spring summer is all about minimal in my heart of hearts.
What new products launching this autumn are you most excited about?
I cannot get excited by all the brown and berry lips (I feel like every single brand is launching the same colours this season).
I remember them being popular in the nineties and it's making me feel really old! Suqqu have a beautiful Bordeaux liner which I'm obsessing about, this colour looks so flattering on all eye colours.
I also love the YSL Limited editions. The Kiss & Love collection is adorable, the lipsticks are imprinted with tiny little lips and No.13 Le Orange is a stunning and very stylish colour.
There is a big debate about diversity in beauty and fashion at the moment. What do you think the industries need to do to become more inclusive?
Quite simply, the beauty brands need to stop making the odd token gesture product to appease those at both ends of the spectrum. In particular for darker skin tones, one to three shades is not an adequate shade selection.
Pixiwoo will be speaking at Stylist Live, a four-day event taking place in Islington on 15-18 October 2015. For more information visit live.stylist.co.uk.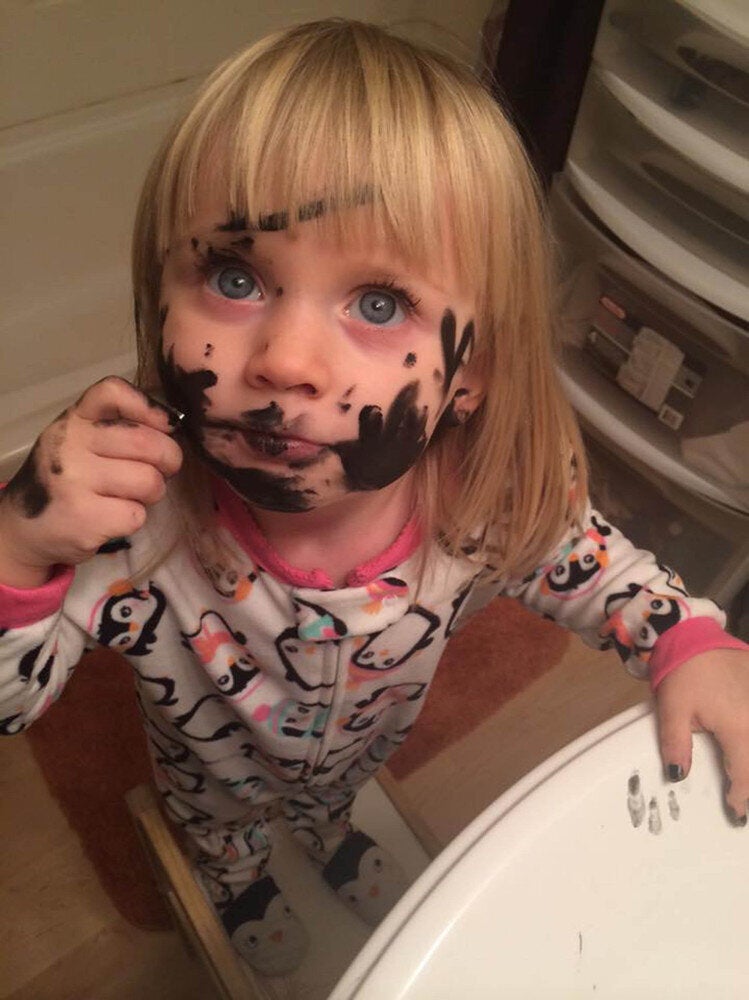 Kids Discovering Makeup