A woman with a rare skin condition has said that her patchy skin tone leaves men weak at the knees - and women envious.
Takeisha Archbald - known as Archie - is African-American, but has white patches covering her nose, lips, breasts, knees and back.
The 37-year-old was diagnosed with vitiligo, a condition that makes the skin lose its normal pigment and develop pale marks.
While many women would dread to have the eye-catching condition, Archie loves the attention and loves flaunting her white bits.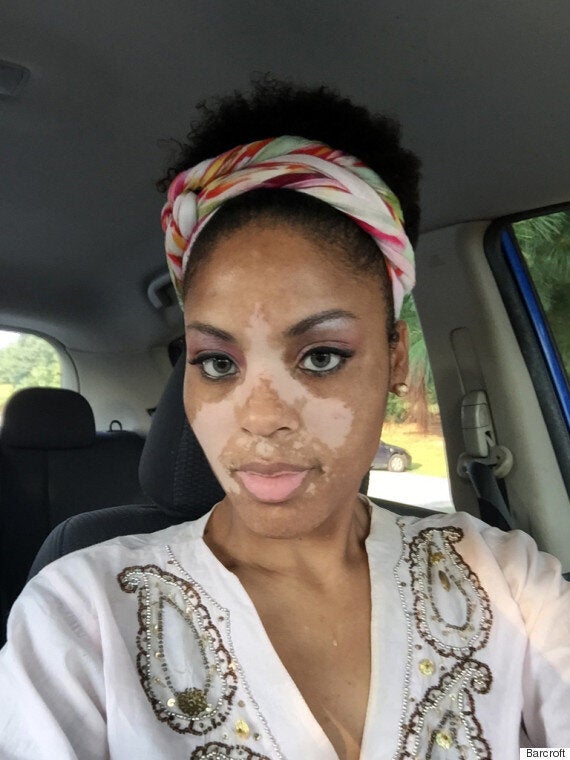 She said: "Men love my skin. They come up to me all the time and ask to kiss my white spots or tie my shoes.
"They call me exotic and beautiful. I love it."
But although Archie has plenty of male admirers, she often finds that women are not as flattering.
She said: "Women often come up to me and tell me I should cover myself up or get medical treatment. I find it really offensive – they seem more bothered by my vitiligo than I am."
The mother-of-two, who is the creative director of Miss Fancy Pants, an organisation that empowers young girls, first developed the condition when she was eight-years-old around her genitalia and knees.
But when she turned 27 she woke up one morning and her skin was drastically different.
White patches appeared on her face, hands, legs and bum – and they had not been there the day before.
She said: "My vitiligo had remained dormant for years and years and it wasn't until I turned 27 I woke up one day and my entire face was white.
"It was alarming and an adjustment."
After seeking treatment Archie was diagnosed with vitiligo, but the condition is incurable.
While there are treatments available to improve the colour of the white patches, Archie refuses to change her appearance.
She was also recommended counselling to cope with the sudden change of her skin – but had no need for it.
She said: "They said I would have a difficult time fitting into society or that I would wake up a little bit more depressed than others.
"That's never been the case, I'm still a normal woman.
"I do like to wear make-up and I do like to feel sexy and all those things but not to the point where I want to cover my entire self up.
"I wear eyeliner and eyeshadow but I don't wear concealer, blush or foundation.
"It already takes me enough time to find accessories, grab the perfect purse, the great shoes.
"I can't see myself taking the fifteen or twenty minutes or however long it takes to cover up every part of my body that's not perfect.
"Vitiligo is who I am and I just don't allow it to take over my life."
Archie used to weigh 268lbs and lost 142lbs – a whopping nine stone – through a gastric bypass and healthy diet.
Now she has been diagnosed with Crohn's disease, a chronic inflammatory condition that affects the intestines.
However upbeat Archie is taking Crohn's and vitiligo in her stride and spreading her positive outlook to her two adopted daughters Alexis, 16, and Monica, 15.
But despite Archie's sunny disposition and confidence, some people are quick to judge her because of her marks.
She said: "Some of the reactions that I get from people are usually extreme.
"I get those who say "oh my gosh you're so beautiful, even with that spot," and I'm like "even with? I'm beautiful with or without", or I get the kids who are genuinely concerned."
Controversially, Archie claims the majority of negative reactions come from women.
She said: "I was at a nail salon a few weeks ago and the beautician refused to look at me for the entire appointment.
"Finally as I was about to pay she said, 'Archie, you know they have make up you can use to cover your face?'
"She assumed I hated the way I look, but I couldn't be happier."
But Archie gets a completely different reaction from men.
She said: "Men love my skin. They come up to me all the time and ask to kiss my white spots."
"They can't get enough of it."
Archie, who is currently single, hopes to instill her positive outlook in her two daughters.
She said: "The one thing that I can say I've taken away from having vitiligo is that you have to either sink or swim, you're either going to own it or accept it and just be confident with it or you're going to allow to take over every aspect of you."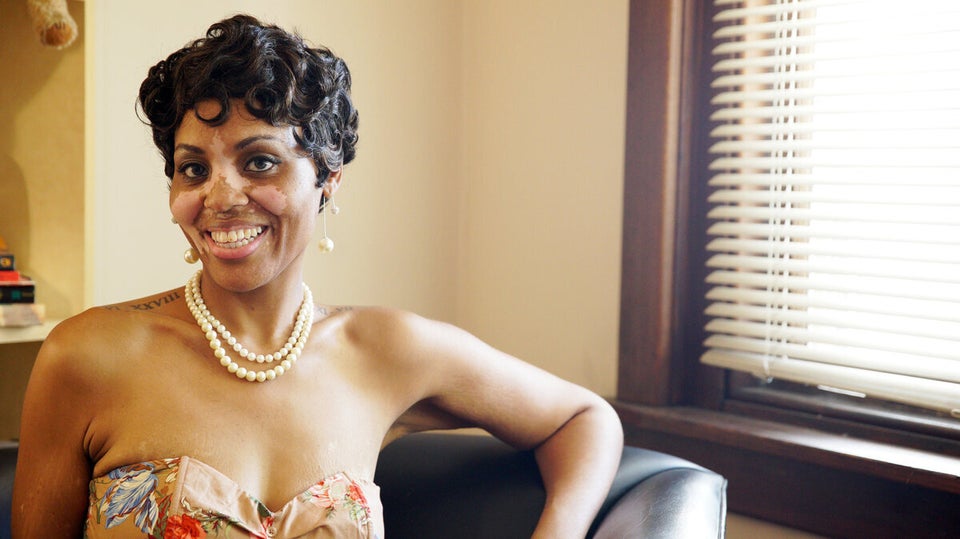 Woman With Vitiligo