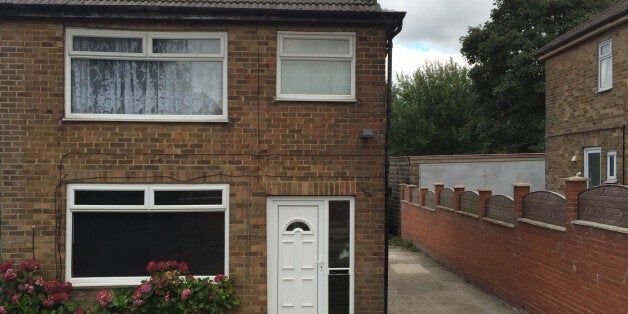 Urgent appeals have been made for information about Imran Ameen, 39, his wife, Farzana Ameen, 40, and their five children - Isma Imran 15; Moeen Imran, 14; Mohammed Muneeb Imran, 11; Ismail Imran, eight; and Mohammed Imran, five.
Police released pictures of the family, who are from Bradford, in a bid to help trace them and said they do not know if they have joined Mr Ameen's brother, who is thought to have travelled to Turkey in June.
The missing family of seven, last seen on October 5, bought a one-way ticket to Turkey and it is feared they are trying to get to Syria or Iraq.
West Yorkshire Police Assistant Chief Constable Russ Foster said it is believed Mr Ameen's 30-year-old brother Rehan Noor-Ul-Ameen travelled to Dalaman, Turkey on June 29, from Manchester Airport.
Mr Foster said: "Rehan's current whereabouts and reasons for travel are not known at this time.
"We are unaware if the missing family have joined their brother. Rehan has not been reported missing to police."
Mr Foster said the Ameen family is believed to have travelled from Manchester Airport on October 6 to Antalya in Turkey but their current whereabouts are unknown.
He said: "We have established they travelled to Turkey on a one-way ticket and although this is being treated as a missing from home enquiry we are keeping an open mind and haven't ruled out that the family may intend travelling to Syria or Iraq.
"Police are continuing with their enquiries and are working with relatives who are still in the UK and local, national and international partners to locate the family.
"Lines of enquiry are currently being progressed with the Turkish authorities, a primary concern is the safety and welfare of the young children and the safe return of the family.
"I would urge anyone with information about the family's whereabouts to come forward and speak to police so that we can facilitate the family's safe return to the UK.
"Any piece of information, no matter how small, could help the UK or overseas authorities to locate the family so that they can be safely returned home to their loved ones."
Arshid Siddique, first cousin of both Imran and Farzana Ameen, who lives across the road, said: "I knew there was something not right here, then your worst fears are confirmed.
"My worst fears are they are going to a war zone, not for them, they are adults, it's for the kids.
"I can't understand it. I have three kids of my own, it beggars belief any mother or father would want to take their children to a war zone for whatever reason."
Mr Siddique said about two weeks ago Farzana Ameen took her mother back to live in Pakistan where her brother lives, then returned to Bradford.
She then told extended family that her husband, who worked selling car parts online, had a job lined up in Dubai and they were leaving imminently but without giving a definite date.
Mr Siddique said the rest of the family said their goodbyes then the family disappeared overnight, with no contact to say they had arrived in Dubai or how they were settling in to their new life.
He continued: "I think it was maybe a week and then the cops turned up. In the meantime there's been family thinking 'What's going on here?' We have not heard anything from them."
Mr Siddique said Farzana's brother in Pakistan is "heartbroken" and that he telephoned him to tell him what was happening.
When her brother rang Farzana, Mr Siddique said she told him: "I'm doing the best for my kids."
He said the family prayed five times each day but in his view neither adults were particularly religious. He described Imran as "quiet" before adding: "God only knows now, with the internet."
He said Farzana did not wear a face veil and had more English friends than Asian ones however he said their eldest girl, aged 15, was pulled out of school for home education.
He added: "We should have seen the signs. Even at that time there was something telling me something was not right. I never thought it was anything to do with what she has now done.
"I hope and pray for safe return, they will face the music but it is not about them, it's about the kids."
Plain clothes police today visited the father of Imran Ameen, who lives in the house next door to the family home, a well-kept three-bedroom, semi-detached house.
Officers spent an hour inside the house of Mr Ameen's father before leaving without comment to press outside.
Earlier this year sisters Khadija Dawood, 30, Sugra Dawood, 34, and Zohra Dawood, 33, also from Bradford, went missing after going on an Islamic pilgrimage to Saudi Arabia with their nine children.
It is believed they entered Syria to join the Islamic State group.
West Yorkshire Police said they were working with relatives who are still in the UK as well with the Turkish authorities to try and secure their safe return.
Ishtiaq Ahmed, of the Bradford Council for Mosques, said he did not know the family but appealed for the community to tell the police any relevant information.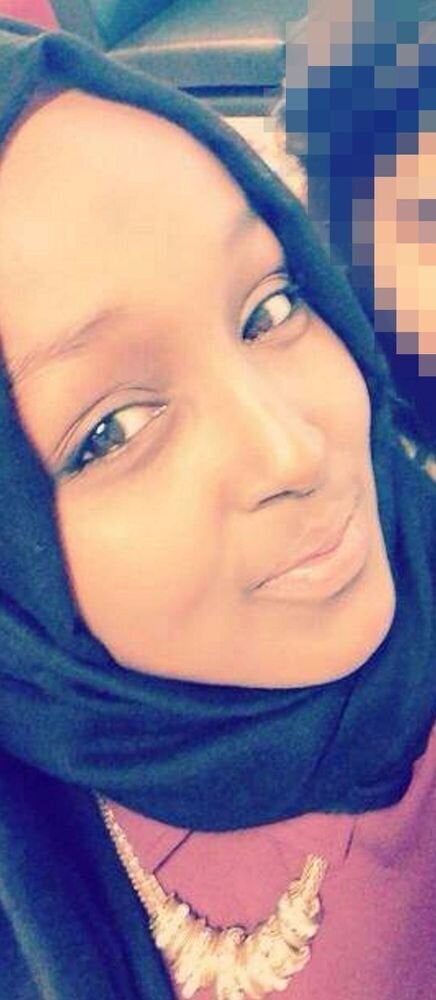 Women of Isis
Popular in the Community