The Huffington Post UK brought three experts together in London on 13 October to explore the idea that our news media needs to change.
HuffPost's 'What's Working' initiative aims to boost our coverage of the people and ideas that could solve challenges, going beyond the journalistic idea of 'if it bleeds, it leads' to focus on stories of creativity, innovation, ingenuity and compassion the media too often overlooks.
The three guests spoke at Soho House, and discussed how the relentless negativity and misery in press and broadcast media could be countered with uplifting, positive - but still important - stories.
Martyn Lewis CBE, journalist and presenter, kicked off proceedings by detailing the battles he has had with TV executives over the years and the struggle to change the mindset of journalists to consider covering solutions to global problems, as well as the problems themselves.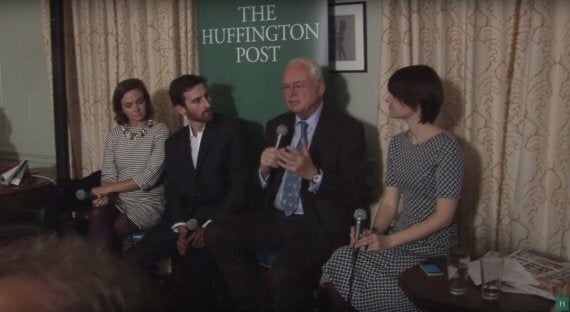 Louise Ridley, Assistant News Editor at HuffPost UK, chaired the panel
The former BBC newsreader said: "In the famous election in South Africa after Nelson Mandela was freed, 3,000 journalists went into South Africa expecting - and dare I say hoping - to cover a bloodbath.
"Most of them came home within two days when all they saw were queues and queues of peaceful people stretching for miles, people waiting to vote. It wasn't the blood and guts story they had gone for."
Referring to news editors he said: "The feeling is 'hey this is the story that I want, you go out and get this story' and it doesn't matter what you find when you get there, the story might be different."
WATCH THE FULL VIDEO BELOW
Wood said: "For us it's not about the happy stories or the feel-good stories - although they do have their place - for us it's about how can we report in a way that still has the core facts of a story but gives a different way in."
Agathe Guerrier, Head of Strategy at BBH London, completed the panel and gave an insight into how positives stories are more likely to be shared on social media than negative ones, and how audiences are engaging with media today.
She said: "Brands have always wanted to be associated with positive values; no one wants to be associated with murder."
Popular in the Community