Steve Coogan turns 50 today - giving us an excuse to celebrate his diverse and enduring creative offerings, including the one and only Alan Partridge.
ABOVE: Steve Coogan interviews Steve Coogan on the publication of his new memoir
Steve's big break was being selected as a voice for 'Spitting Image'. From that satirical birth of fire, he created his own characters, joining Armando Iannucci's team for radio show 'On The Hour', which moved to TV as 'The Day Today'.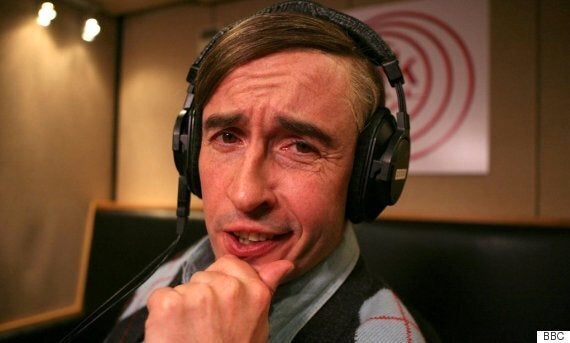 Often down, but never out - the irrepressible Alan Partridge, arguably Steve Coogan's finest creation
His film appearances have been plentiful, often with director Michael Winterbottom, in such projects as 'The Cock and Bull Story' and '24 Hour Party People'. On TV, Michael also steered him and Rob Brydon in their close-to-home gentle comedy 'The Trip', which gave both talented men to chance to reflect on middle-aged life, and the chance to compare their respective 'Michael Caines'.
Steve's Hollywood moments have included appearances in 'Tropic Thunder', the 'Night at the Museum' films and 'In the Loop', and voice work in 'Minions' and 'Despicable Me 2'.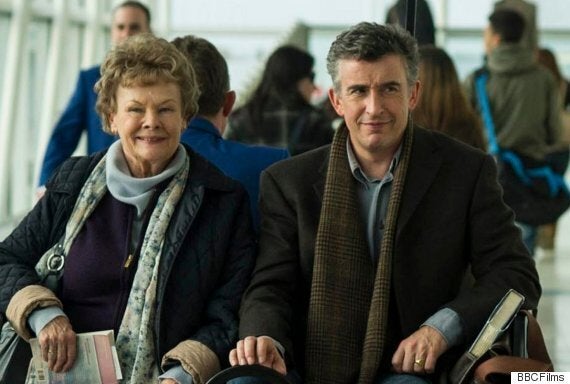 With Judi Dench in the Award-winning 'Philomena'
In the last couple of years, he's decided he's had enough of being ironic, and turned his hand to more heartwarming fare. He starred in and co-wrote 'Philomena', earning him Golden Globe, BAFTA and Oscar nominations. He told HuffPostUK at the time, "As a punter, I've become bored with irony. There's a danger of become too detached, too cynical, basically too cool for school. I wanted to say something sincere and uncynical."
Despite all this success, his most beloved creation remains Alan Partridge, whom Steve admits contains more than a small fraction of his own insecurities and angers made large. But then, as his producer Armando Iannucci reflects, "No one will admit to being like Alan, but everyone will say they know someone like Alan."
Alan originally saw the light of day in radio show 'On The Hour', but has survived sackings, on-set shootings and other ignominious incidents to flourish on the big screen in 'Alpha Papa' - a feature film sending Alan back to his beloved Norwich, and triumphing at the box office.
What next for Alan and his creator? Well, there's been talk of a sequel to the film, and Steve has just published his memoir 'Easily Distracted', and he's said he'll do another Trip series if they can think of somewhere valuable - America perhaps? Plenty enough to be going on with, but in the meantime, happy birthday Mr Coogan!
Popular in the Community