NEW YORK -- American Catholics are flocking to see a wax statue encasing the skeletal remains of an 11-year-old Italian girl who died after being attacked more than 100 years ago. The skeleton, which belongs to Maria Goretti, is on display at the Saint Francis Assisi Church in Orland Park in Illinois.
Pope Pius XII made Goretti a saint in 1947. She died after being attacked in 1902 by her neighbour, Alessandro Serenelli, who threatened to rape her with a knife. When she refused, he stabbed her 14 times. On her deathbed, the girl said she forgave her attacker.
For Catholics, Goretti is the patron saint of chastity, rape victims, girls, youth, teenage girls, poverty, purity and forgiveness. Her attacker served 30 years in prison, entering a monastery upon his release where he stayed for the rest of his life. The remains are currently on a national tour of the US.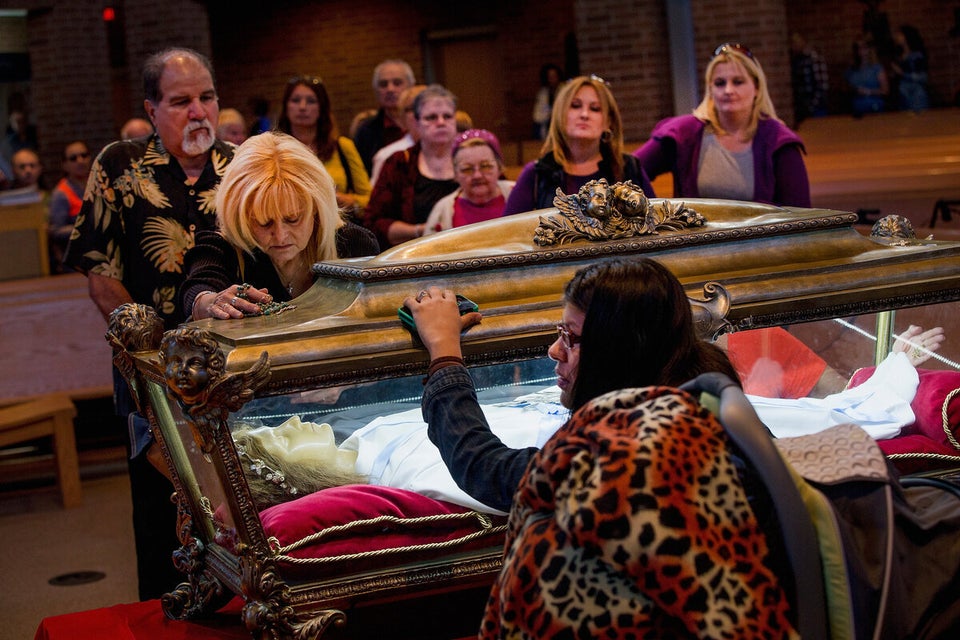 Maria Goretti
Popular in the Community