Most of us make an effort to sit up straight, make eye contact and try not to interrupt, but did you know your handbag could actually say as much about you as your social skills?
According to etiquette experts, what you do with your handbag reveals a lot about your manners and personality. Apparently people pick up on how you handle them - whether it's an oversized shopper, evening clutch or fancy designer tote.
Where do you put yours when you dine? Which hand do you hold yours in? Jessica Barron of Handbag Clinic reveals the ins and outs of modern-day handbag etiquette.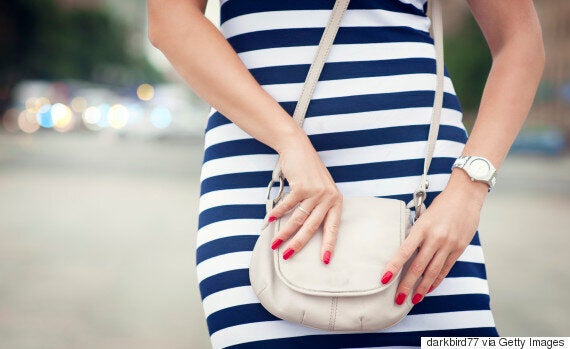 The Queen is renowned for always carrying a handbag that perfectly matches her outfit. But, have you ever observed which hand she holds it in?
You should always carry your handbag on your left side, leaving your right arm free for shaking hands and socialising.
What To Do When Dining Out
Whatever you do, don't put your bag on the table as it's considered rude (not to mention unhygienic), by etiquette experts, as is stated in the 1922 book Etiquette in Society, in Business, in Politics and at Home.
A typical clutch tends to be the right size to place behind you in your chair at the small of your back, or else on your lap underneath your napkin, advises Barron.
If it won't fit there, (or you don't like the idea of keeping your bag on your chair) use a handbag hook to hang it under the table, or tuck it beside your chair on the floor. But Barron cautions: don't forget to pick it up at the end of the evening!
When There's A Morning Dress Code
Events with a morning dress code are few and far between. But they do include certain race meets and royal occasions, (now is not the time to admit you didn't get that invite from Harry).
For women, this code means a smart day dress with hat, heels and, crucially, according to Debrett's - the trusted source on British social skills, etiquette and style, - a matching handbag.
If you can't find a bag the exact colour, Barron has some more sage advice: You could always have the hue changed professionally!
Carrying Over The Shoulder Bags
If your bag has shoulder straps, then by all means, carry it over your shoulder. But, it is considered uncouth to hold a short-handled bag in your hand while slinging it over the shoulder . Besides, unless you protect your bag, then carrying it in-hand will lead to the transfer of natural oils and those from hand creams and moisturisers.
Signaling Someone Is Boring
If you're ever lucky enough to be invited to dine with or meet the Queen, then note what she is doing with her handbag so you know if you are boring her.
If she wants to leave a dinner in five minutes, she is said to break etiquette rules and put her bag on the table. She moves her bag from arm to arm to alert aides if she is tired of talking to someone.
You could always take a tip from HRH and ask a friend to look for signs that you need rescuing at a party or dinner.
We've discussed why you shouldn't put it on the table, but in many cultures, placing your handbag on the floor is said to be unlucky. In China and Portugal, it is believed putting your bag on the ground could lead to money problems. So perhaps Barron's chair trick is the only safe bet.
No matter how much your bag cost or how high-end the label, it is never going to attract admiring glances if it is grubby and unhygienic, cautions Barron.
As well as wiping down with a damp cloth regularly, bags will typically need a more thorough clean by a professional or using specialist cleaning products every two to three months to keep them in top condition.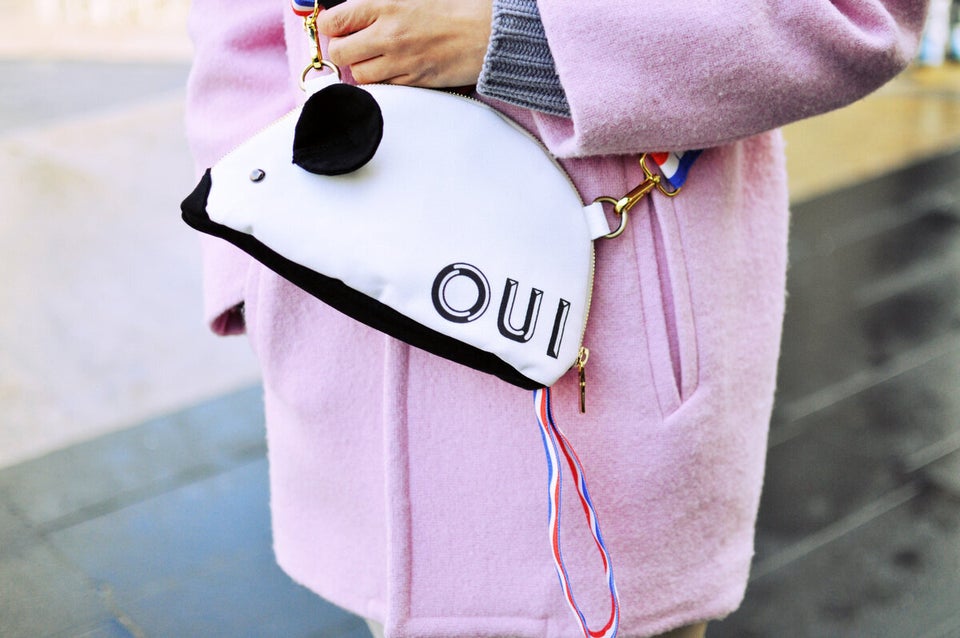 NYFW Fall 2015: Handbags
Related