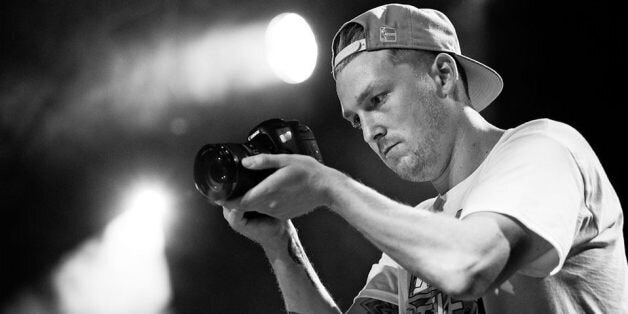 A video producer who's life was left ruined after thousands of pounds of equipment was stolen from his car spoke on Friday of the "incredible offer" made by one company to help get his life back on track.
Liam Bagnall, a 27-year-old from Rochester, faced financial ruin when £10,000 worth of camera kit was robbed from his vehicle in a Spanish IKEA car park.
He had spent five years working night shifts and ill-suited jobs to save up money, only to scrimp enough to pursue his life-long passion for creative directing as a career, heading up his own rap battle firm 'Don't Flop'.
But when the rap enthusiast lost the tools to pursue his livelihood, Liam feared his dream job "might come to an end".
"Losing all my equipment felt like losing my life," he told The Huffington Post UK.
"I'd spent 10 years building up all my equipment on my own and to have it all taken away in a second was earth shattering.
"We had to spend countless hours in the police station the next day trying to translate with my lack of Spanish and their lack of English and since then I've been working on a old, falling apart computer that can barely do any of the work I need to."
Liam lodged a report with police, but his insurance company has refused to pay out more than £100, which would fail even to cover the cost of camera batteries.
Dejected, and in a desperate bid to get his life back, Liam set up a Gofundme page to crowdsource small donations from others sympathetic to his story.
He's managed to amass almost £4,000 of his £6,000 target, pledging to put the money towards a new computer and video camera.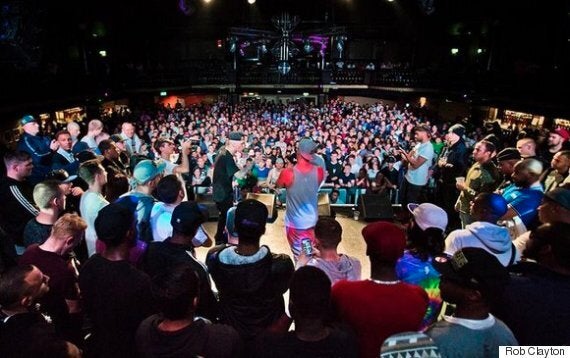 A packed event set up by the rap battle filmer
"Support the culture and the best cameraman in battle rap," one contributor rallies on his collection page.
"Really shit situation and big of you to ask for help - amazing response so far I hope it keeps up," wrote another. "Your work's affected 1000s, if not millions."
But on Friday, Liam woke up to a message from camera production company 'Canon' that left him "amazed".
His best friend Joel had secretly messaged the firm, asking if they could help the despairing creative out.
Today, they posted a message to Liam on Twitter, pledging to loan him an 'EOS 5D III' worth up to £2,500.
"When I received a tweet this morning I was amazed," Liam said.
"It was definitely incredible news to wake up to and the ability to loan one of their cameras for 4 weeks while I wait for the Gofundme donations to come through so I can purchase one of my own is incredibly helpful."
Liam's 260,000 online fans piled in to praise Canon for their gesture, one commenting: "The whole UK battle rap community says thank you."
Canon, a Japanese multinational, said it was "thrilled to help", and told HuffPost UK "our community is of the upmost importance so when we heard about what happened to Liam we wanted to help".
"We were pleased to be able to help get Liam up and shooting again following his unfortunate experience."
Since the offer was made on Friday morning, Liam has been able to take on a job in Los Angeles and say yes to host a huge event at London's Ministry of Sound "that we will be able to cover with the quality we have been using over the past few years".
One corporation's kindness will mean he can pick up extra jobs to help afford the rest of his equipment that would have taken years to build back up.
Related