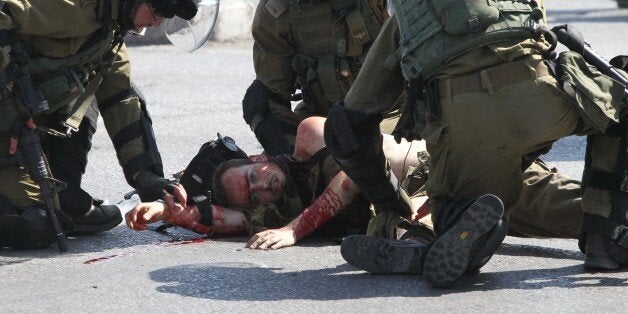 A Palestinian man disguised as a journalist chased and stabbed an Israeli soldier before being shot dead on Friday, the latest incident in a spate of attacks that has blighted the West Bank in recent weeks.
An Associated Press photographer caught the scene on camera, showing the attacker wearing a yellow high visibility jacket emblazoned with the word "Press".
The attack took place on the outskirts of Hebron, on the southern West Bank. The knifeman, who was shot by Israeli troops, died at the scene, according to the Independent.
The Foreign Press Association said it "utterly deplored the violation of press privilege" and called on local Palestinian media to verify all press credentials.
The photographer covering the clash saw the stabbing and heard several gunshots. Soldiers rushed to the scene, administering aid to the injured soldier who was taken away by ambulance.
In the past month, eight Israelis were killed in Palestinian attacks, most of them stabbings, according to AP. During the same period, 33 Palestinians were killed by Israeli fire - 15 labeled by Israel as attackers, and the others in clashes between stone-throwers and Israeli troops.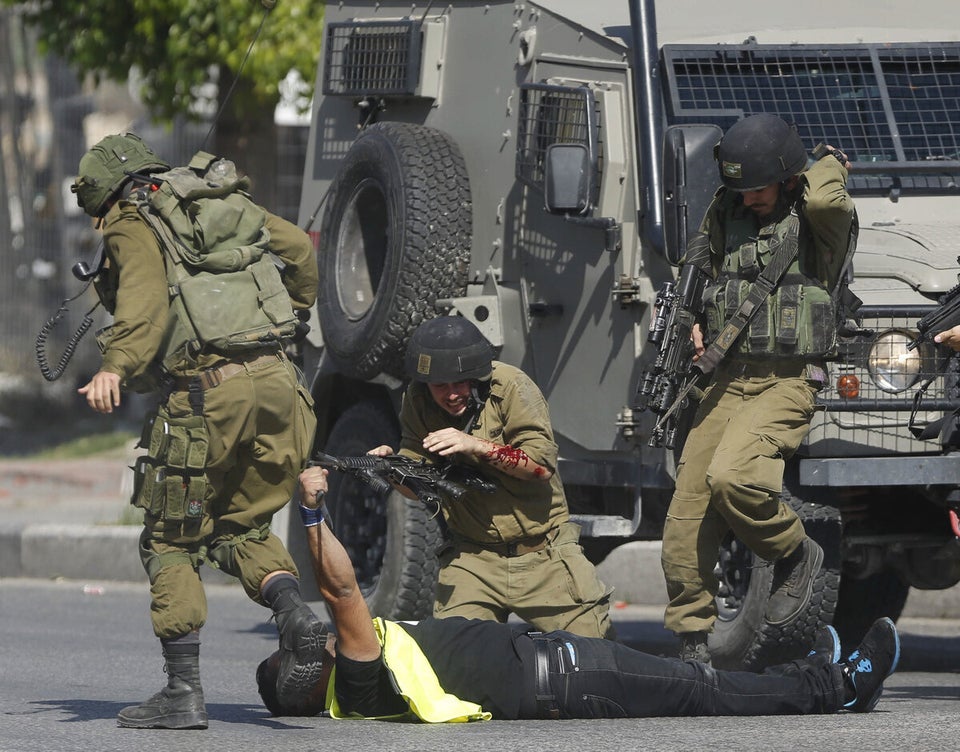 GRAPHIC WARNING: Palestinian man disguised as a journalist stabs Israeli soldier
Popular in the Community