While the shops are filled with pink ribbons and limited edition makeup for Breast Cancer Awareness Month, it's vital we remember it's not just women who are affected by breast cancer.
But we shouldn't forget that 350 men in the UK were diagnosed with the disease in the same year.
The common misconception that breast cancer is a "woman's disease" often means men delay seeing their GP about symptoms and reduce their risk of surviving cancer.
So to prove the point once and for all that men get breast cancer too, here are six things that guys who have been affected by the disease want you to know.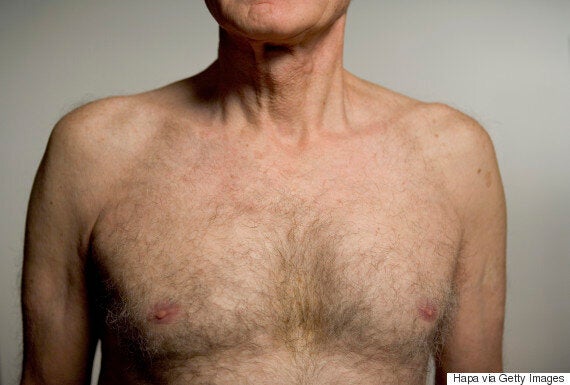 Tests feel like they're geared towards women
As women make up the majority of people who are diagnosed with breast cancer, it makes sense that tests and forms have been created with women in mind. But that sometimes makes things harder for men.
"I found myself in the Comprehensive Breast Health Center at Brigham and Women's for an examination by a nurse practitioner. And boy, did I feel out of place," he said.
"The young women at the front desk did their best to make me feel less uncomfortable, but it's hard to feel you belong when you're filling out a form filled with questions clearly written for women. How many pregnancies had I had? Well..."
Men worry about having mammograms, too
Reid Stanley lost his wife to breast cancer and he works in the field of radiology, so he knew what to expect when his doctor told him he needed a mammogram to look at a lump in his breast.
Despite this, he still worried about the procedure.
"Would I be laughed at? I know there are occasionally men who have mammograms - I've preached this for years. But now, it's me, and I feel like the only one in the world. Just like every other woman who is suddenly facing this."
Men need to self-examine their chest area
Dale Pillow was diagnosed with breast cancer in 2012 at the age of 62.
At the time, he urged men to take a pro-active approach to looking for the signs of male breast cancer.
"When people would hear about my situation, they would first say how sorry they were to learn about it and then they'd always comment how they didn't know men could get breast cancer too," he said.
"Every one needs to learn the facts, and men need to be doing self-exams the same as women."
Pink ribbons aren't inclusive
Software engineer Russ Heard ignored his symptoms of breast cancer for almost a year before he was diagnosed because he didn't think about the possibility of getting breast cancer as a man.
He thinks the feminine merchandising around breast cancer awareness is partly to blame for ignorance among men.
"I think it could be made more available to men - and I've heard that comment in the past from male friends who didn't realise men could get it, even though we have nipples and men have breast tissue. It is a possibility."
Men and women do not experience breast cancer in the same way
Breast cancer is difficult for men to deal with, but in different ways than it is difficult for women.
"There is no emotional connection. Very little of our physical, psychological or sexual identity is wrapped up in ours. Reconstruction - if we opt for it - involves nothing more than a pair of tattooed nipples.
"Chemo bald? Hey, for us, it's not a crisis. These days, it's just hip."
Male breast cancer is nothing to be embarrassed about
He noticed a difference in the way his mum and sister felt able to talk about their diagnosis, compared to the way males with breast cancer kept quiet.
"I think the biggest problem around male breast cancer is the stigma - guys don't like to talk about it," he said.
"I decided from the onset that I was going to talk about my disease. The more we can make this a topic of conversation, the more we can make this public, the more we can make people aware that guys can get this."
HuffPost UK is partnering with Southbank Centre's Being A Man Festival, taking place 27 - 29 November. It will focus on lighthearted, serious and challenging issues facing boys and men in the 21st century. There will be talks and debates, concerts, performances, comedy and workshops with contributions from over 200 speakers and performers, including Akala, Frankie Boyle, David Baddiel and Kellie Maloney. Day passes are £15, 3-day passes are £35. For more infomation, visit the website or call 0844 847 9944.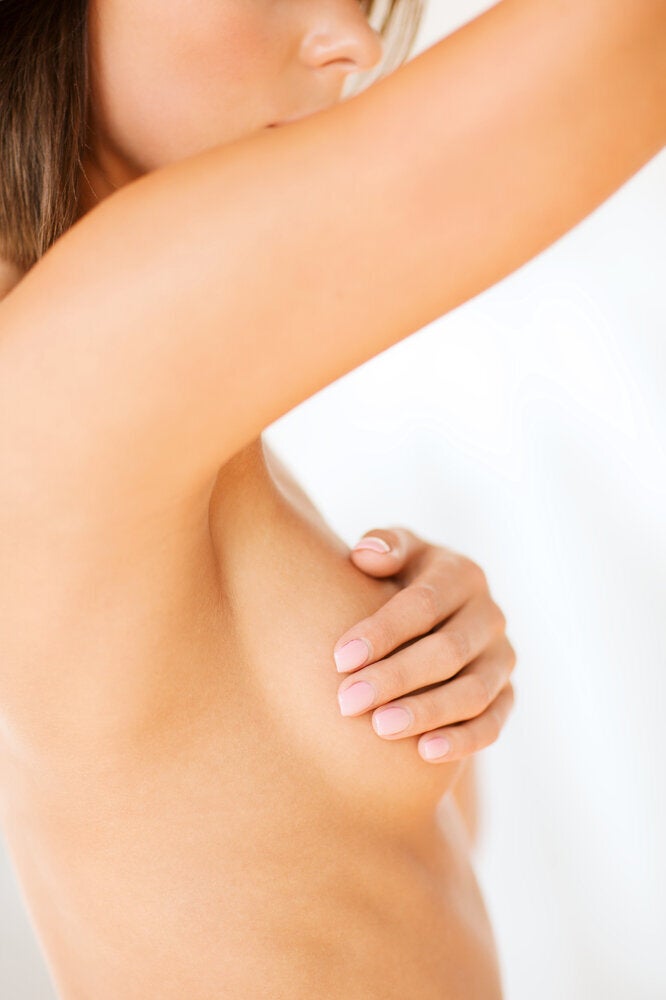 11 Little Known Breast Cancer Facts