You'd be forgiven for thinking the 'EastEnders' team might take their foot off the pedal in the run-up to another action-packed Christmas, however for Martin Fowler and Stacey Branning, played by James Bye and Lacey Turner, there's plenty of drama to come.
This year's Halloween episode is an hour-long, and much of the action centres on Stacey, as she discovers an engagement in Martin's toolbox just hours before he's planning to pop the question.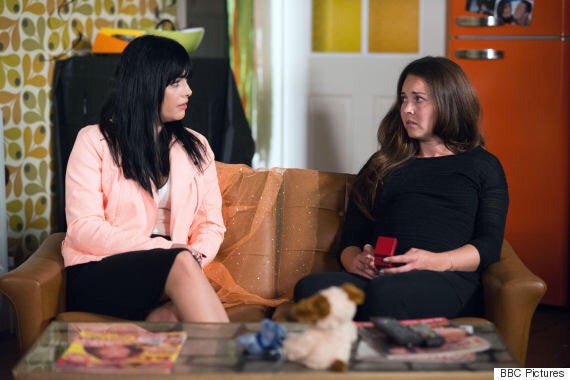 Hmmm, Stacey doesn't look too happy, does she?
But this is Walford, and while Martin is super-excited about popping the question, Stacey's been keeping some huge secrets since they got together.
When she discovers the ring with Whitney, Stacey admits her worries - will she accept Martin's offer?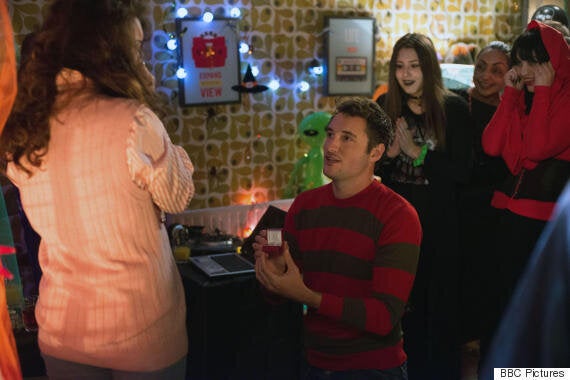 Martin gets down on one knee
While bosses are keeping Stacey's answer to James's proposal under wraps, the actor has teased details of what fans can expect.
"They are a really strong unit," he says of the on-screen couple. "He becomes more protective and more loving towards and that becomes more apparent as the episodes go on, the closer we get to the baby being born. He gets more excitable."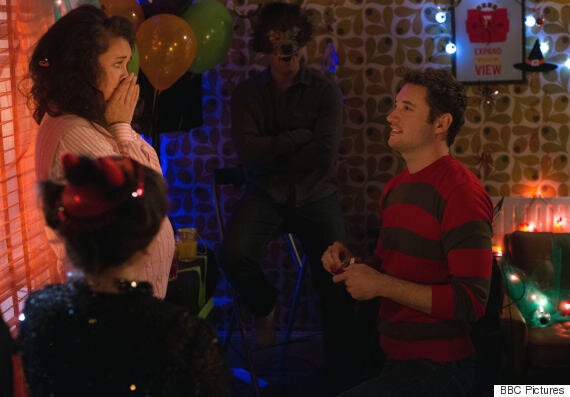 "He's put so much effort in with Stacey and he's been knocked back so many times," James states. "Now he's got this thing which is a normal relationship, he's head over heels in love with her and starting to feel that in return. He's got a unit which is what he wants. For him to find out that it's not his…"
Watch the hour-long 'EastEnders' on Friday 30 October to see the proposal.
Related