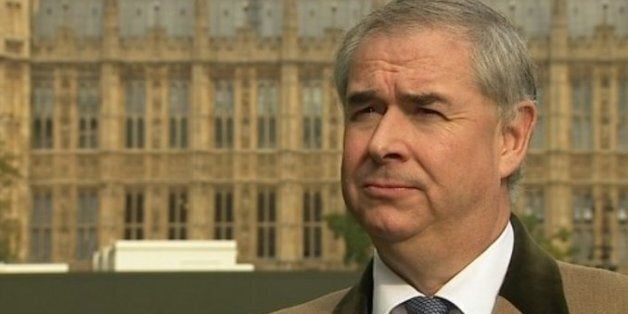 A Tory MP has quit a committee responsible for clamping down on sleaze after failing to register £325,000 of outside income on time.
Geoffrey Cox has continued to work as barrister since becoming MP for Torridge and West Devon in 2005 as he claims it gives him "practical experience" of life outside politics.
But today the backbencher quit the Committee on Standards after breaking the rules on registering his outside earnings, and has referred himself to the Parliamentary Commissioner for Standards for investigation.
One of the Committee's roles is to oversee the work of the Parliamentary Commissioner for Standards.
Mr Cox said: "While there was no intention not to declare these sums, I recognise that the failure to do so in a timely manner is a clear breach of the required 28-day notification period.
"I wish to apologise unreservedly to my constituents and to the House for this error and for my failure to give these matters their due priority."
A spokesperson for Mr Cox confirmed that although no conflict of interest has been identified, the MP felt it was no longer appropriate for him to remain a member of Parliament's Standards Committee having broken the rules of the House.
His Parliamentary Office stressed that the he continues to co-operate fully with the Commissioner's inquiry and does not intend to comment further until that process reaches its conclusion.
The register of members' financial interests show that Mr Cox received £325,000 on June 15 and 16 this year for 500 hours of work carried out between June 2014 and March 2015.
Commons rules state that external income needs to be registered within 28 days, but the sum was not declared until September 30.