'EastEnders' star Roger Sloman has reacted to his character Les Coker's latest storyline, following the revelation that he's been secretly dressing as a woman since a very young age.
The star has teased what's to come during the upcoming weeks, explaining that his character is not transgender.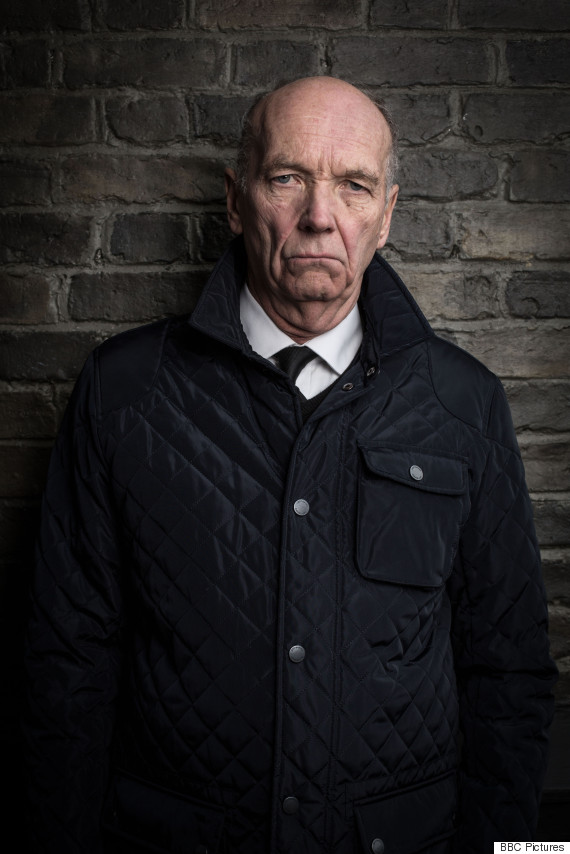 Roger first found out about the storyline plans in April
He tells Digital Spy: "The essential thing to mention is that Les is perfectly happy with his gender.
"He's not transgender and he doesn't want to go through transition to become a woman. He's also quite happy with his marriage - it's just that he's got a female side that he likes to explore.
"I think every man has got some sort of feminine side. Some men would say they haven't, but to me it's like having a dial. For someone like Les, the dial reaches the point where they have got a feminine side that they like to express in some way.
"They're comfortable with the idea of wearing women's clothes and having a 'female mode'."
MORE 'EASTENDERS':
As part of his research for the storyline, Roger met with a real-life couple, which included a man who also dressed as a woman.
"We met a married couple and that's how the guy talked about it," the actor said. "He explained that his 'female mode' is someone who's got a name, a personality and he feels very different when he's in that mode."
The 'I am Christine' reveal shocked fans, and both 'Christine' and Roger's character's name soon began trending on Twitter.
Pam Coker will now struggle to digest the news, especially as Les has kept the secret for decades.
The storyline is just one of many emotional plots coming up in the next few months, as Albert Square gets ready for Christmas.
LIKE US ON FACEBOOK | FOLLOW US ON TWITTER