The ex-Labour minister who quit the party last night has hit back at John Prescott after the former deputy prime minister said his resignation was "no great loss".
Lord Warner said this morning he was not surprised that Lord Prescott had attacked him given he had "never been on his Christmas card list" and "don't ever expect to be".
Lord Warner resigned the Labour Party whip yesterday in protest at Jeremy Corbyn's leadership. He told BBC Radio 4's Today programme the party did not have a "hope in hell" of winning the next general election under Corbyn.
In a letter to the Labour leader published in The Guardian on Monday evening, Lord Warner said Labour was "no longer a credible party of government-in-waiting".
He said today the method by which Corbyn had been elected leader was "bizarre and unacceptable".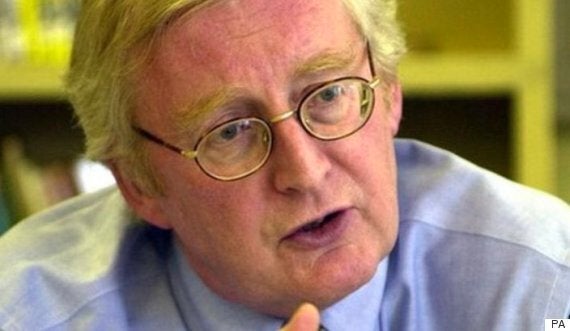 Former Labour health minister Lord Warner
Lord Warner told the BBC: "If it doesn't change itself very rapidly indeed, it hasn't a hope in hell of winning an election in 2020 or indeed in 2025.
"It has to understand why a large number of people chose to vote for four other parties on 7 May. It hasn't done that re-examination. I want to try and push it to do that and I think the best way I can do that is to make a stand and leave the party."
He said it would be "ethically wrong" to remain in a party "where I strongly oppose their policies and their approach to opposition".
However his decision to quit was dismissed by Labour figures, including Lord Prescott who tweeted: "A minister you've never heard of who wanted to charge people £10 a month to use the NHS. No credibility. No great loss."
Warley MP John Spellar said more bluntly: "he was always an arse."
Shadow work and pensions secretary Owen Smith told Newsnight shortly after Lord Warner announced his resignation: "He's been leaving Labour for quite a while; I'm not sure we'll miss him too much".
But the peer denied that this morning, telling Today: "A friend of mine said last night, you haven't left the Labour party, the Labour party has left you. If it doesn't change itself very rapidly, it doesn't have a hope in hell of winning the general election in 2020 or indeed in 2025".
In March 2014, Lord Warner controversially suggested patients should be charged £10 to use the NHS. The idea was dismissed by the then coalition government and Labour said it was "not something we would ever consider".
Popular in the Community