Mackenzie Crook has revealed he stays away from Twitter and other social media, in most part because he's tired of fans and critics taking swipes at his slim frame.
The star of 'The Office' and 'The Detectorists' tells Radio Times magazine: "People go on about how skinny I am… You couldn't get away with just focusing on a woman's size these days, but it seems to be all right to do that [to a man]. It makes me a bit cross sometimes."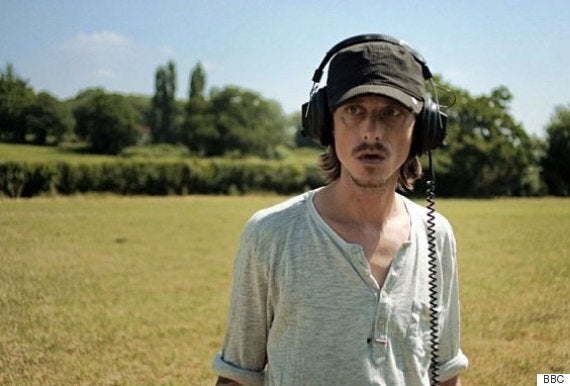 Mackenzie Crook isn't happy with the way he's treated on social media - "It makes me a bit cross sometimes"
Away from the screen, Mackenzie isn't particularly happy in the spotlight, and thinks he may even have caused himself physical harm through his efforts to go unrecognised in the street.
"I have five herniated discs in my neck, which flared up when I was in New York a few years ago," he says, adding that the doctor asked him for a specific incident to do with his neck. "I can't remember any specific thing, but I do wonder whether it's years of wearing a baseball cap and looking at the floor."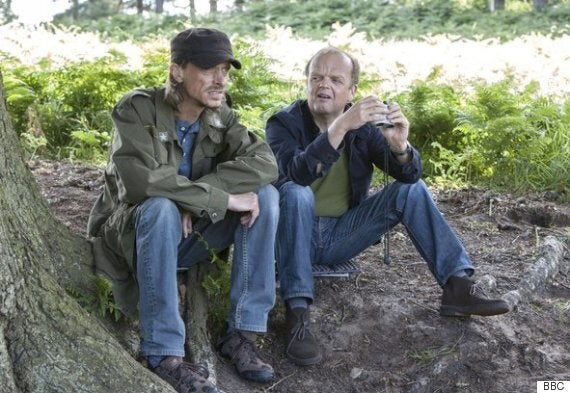 The Detectorists gently explores the triumphs and trials of Andy and Lance (Mackenzie Crook and Toby Jones)
Mackenzie returns to our screens with the second series of 'The Detectorists', the gentle comedy that won him two BAFTA awards on its debut last year. Series two finds his character Andy battling with married life and fatherhood, while his pal Lance, played by Toby Jones, continues to struggle with single life. Their one shared consolation: metal detectoring, and the elusive discovery of hidden treasure it continues to promise.
This series also sees 'Game of Thrones' star Diana Rigg joining the cast as the mother of Andy's wife Becky, played by Dame Diana's real-life daughter Rachael Stirling. Read more here...
You can read the full interview with Mackenzie Crook in next week's Radio Times, on sale today.