Fury has swept the internet after video footage of two men encouraging a toddler to smoke cigarettes and drink beer appeared online.
The child can be seen sat on a man's lap, who is possibly his father, as he's helped to drink a glass filled with beer before a cigarette is placed into his mouth.
Facebook user Daniel Tecu uploaded the footage, in an attempt to identify the suspects.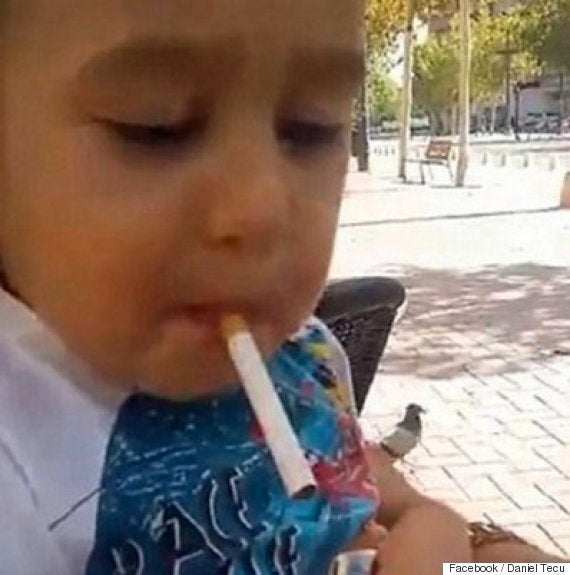 The child appears to inhale the cigarette smoke
During the footage the toddler can be seen taking the cigarette out of his mouth and attempting to pass it to one of the accompanying men, before they put it back in his mouth again.
The men, who are heard conversing in what sources claim to be Romanian, encourage the child as he drinks and smokes. "That's what being a real man is all about," sources claim one of them says.
The video footage outraged commenters, who took to social media to react to the footage.
One user wrote (translation): "A true father never will invite a child to do things to affect health and become a man for anything in the future."
Whilst another joined the discussion (translation): " He [should] be deprived of the right to be a dad."
Spanish police are now reportedly hunting for the two men who appear in the clip, after information the footage may have been recorded in the country.
Popular in the Community