A vegan student has claimed she was refused a catering job at her university because she would not wear leather shoes for ethical reasons.
Dominika Piasecka, a 21-year-old journalism student at the University of Salford, Manchester, told catering company Chartwells she "couldn't wear dead animals on my feet".
"Everything was going really well until they brought out the uniform which contained leather shoes. I politely said I was vegan and that I couldn't wear dead animals on my feet," the student, who has been a vegan since 2012, told the Manchester Evening News.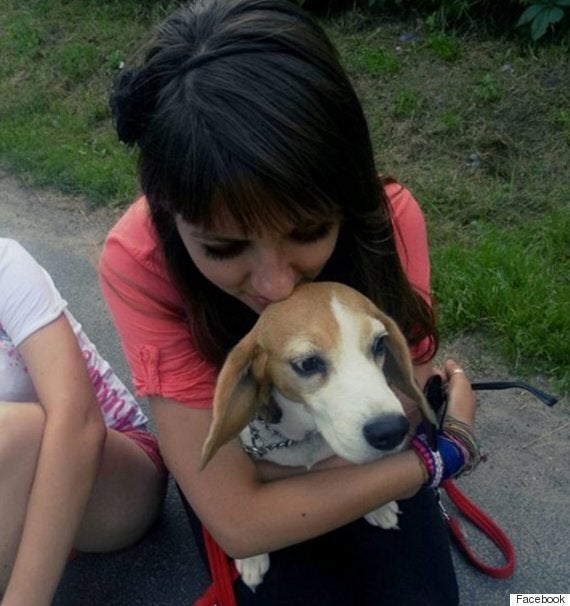 Piasecka with her beagle Milka-Chan, who is also a vegan.
"The woman carrying out the inductions said I had to wear them for health and safety reasons and I would either have to wear the shoes or not take the job. I was really shocked."
But Chartwells, who are contracted to provide catering for Salford's Media City campus, claim Piasecka turned down the role because she did not want to handle meat.
""By the end of the induction she explained that she no longer wanted the position and it was our understanding that this was due to the general meat-handling required," a spokesperson said.
"We have a clear policy on footwear for our colleagues and an alternative, non-leather product is available when requested.
"We're more than happy to pick up with this candidate to discuss the footwear options and future employment in more detail should she wish to get in touch."
Related