Did you slip on your black tights this morning without so much as a second thought?
Didn't you know that going without black tights for as much of the year as possible is a matter of "pride" - that is, at least according to the Guardian.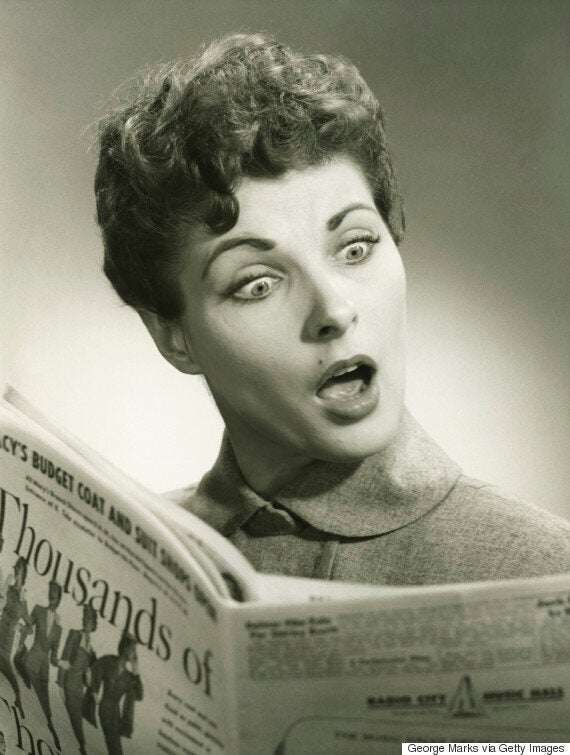 In an article with the headline When Is It Socially Acceptable To Wear Black Tights? Jess Cartner-Morley explains that "when – or if – you wear black tights reveals a lot about your status, age, class and self-image."
According to Cartner-Morley, among certain social circles there is a date from which it is socially acceptable to wear black tights - and when this hallowed date is, is the "million dollar fashion question".
One she is asked "every day without fail from the third week of August for three months".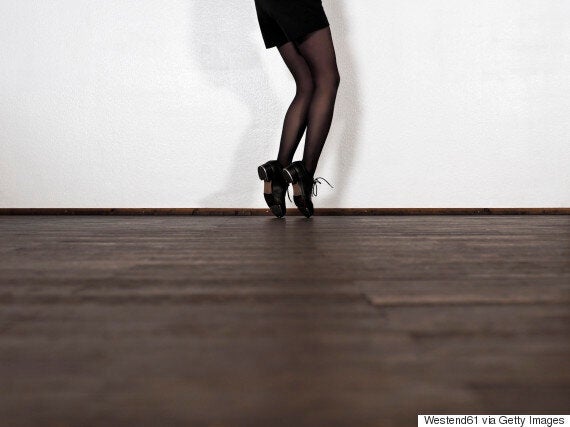 What may have seemed like a harmless article on winter legwear, prompted a fierce outcry with women and men quick to decry the notion of black tights as a symbol of social inferiority and reclaim their right to reach for opaque whenever they should so choose.
Scroll through the gallery below for some of the responses to the Guardian's question: "When is it socially acceptable to wear black tights"...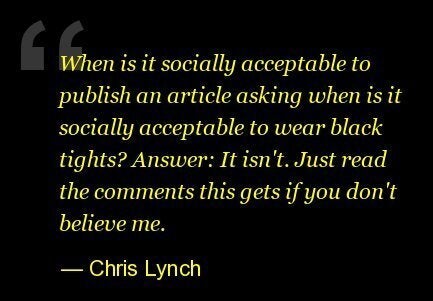 When Is It Socially Acceptable To Wear Black Tights
Popular in the Community