Taking a daily aspirin could help women get pregnant, a top fertility doctor has claimed.
New research involving 1,228 women suggests the medication often used to treat pain and inflammation increases womb thickness, reduces inflammation in cells and boosts blood flow which helps with fertility.
Women who took a daily aspirin were 17% more likely to get pregnant.
Dr Richard Paulson, vice president of the American Society for Reproductive Medicine, spoke about the findings at the society's annual meeting.
He said, according to the Telegraph: "Aspirin is the drug of the millennium. There is no harm in women wanting to get pregnant taking aspirin. It increases blood flow to the pelvis, it increases endometrial thickness."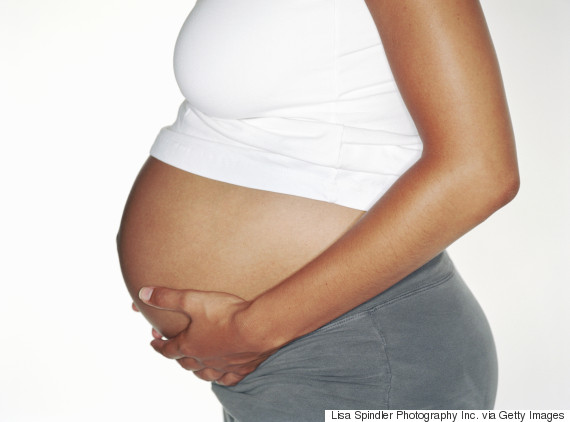 The study by the National Institute of Child Health and Human Development (NICHD) and the University of Utah looked at 1,228 women aged 18 to 40 who had previously suffered a miscarriage.
They were asked to take an aspirin every day - the equivalent dose in the UK being a 75mg tablet. Others were given a similar looking dummy pill.
The study followed the women for up to six menstrual cycles as they tried to conceive, and if they became pregnant, it continued to monitor them.
The researchers from the University of Utah found those who took aspirin were 17% more likely to get pregnant than those who did not, and 20% more likely to give birth.
Dr Paulson added: "This study adds to a body of literature about aspirin and pregnancy."
He said he would now recommend all women trying for a baby take one low-dose aspirin every day.
However, other doctors disagree with Dr Paulson and argue that the risks of taking aspirin every day should be taken into account.
Dr Helen Webberley, dedicated GP for www.oxfordonlinepharmacy.co.uk said although the results are "exciting", she has some reservations.
She told HuffPost UK Parents: "The medical profession is continually amazed by the properties of aspirin and this is a very exciting study.
"Low-dose aspirin is not licensed for this use yet in this country, but this may well change. We do know that aspirin is very safe for most people, but we also need to be aware that, in rare cases, it can cause internal bleeding, from the stomach for example.
"The good thing is that, based on these findings, more research will now be done and we will be able to know for sure whether this is safe and effective.
"In the meantime women should weight up the potential risks versus the benefits for them as individuals."
Dr Richard Kennedy, president-elect of the International Federation of Fertility ­Societies, insisted there was "insufficient evidence", according to The Mirror.
Dr Stuart Lavery, from the Department of Reproductive Medicine at London's Hammersmith Hospital, said although there was "good" underlying science that explained the link between reducing inflammation and fertility, doctors should be cautious recommending people to take aspirin every day.
SEE ALSO:

Tips For Getting Pregnant: As Emma Bunton Reveals Fertility Scare, We Explore The Best Ways To Conceive

Chrissy Teigen On Fertility Struggles And Why You Should Never Ask A Woman When She Plans To Have Kids