The first pictures have emerged of the man who bit a passenger and later died on an Aer Lingus plane, after a consignment of illegal drugs is suspected to have burst in his stomach.
Brazilian John Kennedy Santos Gurjao was carrying €56,000 (£41,000) worth of drugs in his abdomen during the flight, the Irish Times reports. The volume of substances caused him to suffer from a violent and later fatal, seizure.
24-year-old Gurajo was traveling from Portugal to Ireland after swallowing 0.8kg (1.8lb) of a substance suspected to be cocaine, which adds up to the high street value. Toxicology tests are expected to confirm the substance.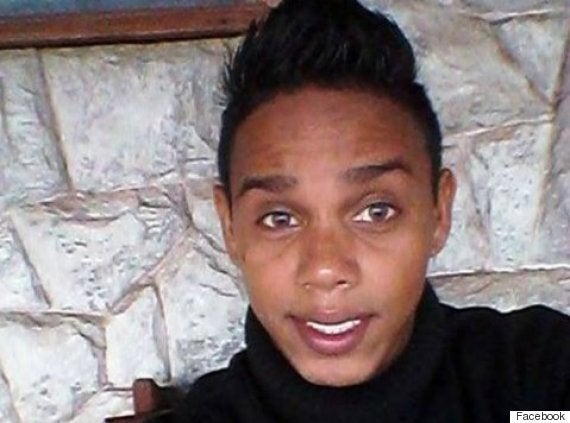 John Kennedy Santos Gurjao had a violent seizure on the flight
The Aer Lingus plane had to be diverted to Cork Airport when Gurjao became ill and agitated. Aer Lingus cabin crew had to restrain him with handcuffs before he started to convulse and he then collapsed into unconsciousness.
The pilot of the plane declared a "medical emergency" and diverted the Dublin-bound flight at 5.40pm on 18 October.
A second man was taken to hospital after the incident, and it is believed he was treated for injuries sustained during the biting altercation.
The flight had over 170 people on board at the time.
A woman who Gurjao was traveling with was also arrested under the Drug Trafficking Act, after passengers pointed out he had been with her at Lisbon airport.
When security officers spoke to her and searched her luggage, they found 1.8kg of a white powder.
However when the powder was sent to the State laboratory for analysis, they found nothing more than baking soda, local news reports.
Popular in the Community