Judges' Houses on 'The X Factor' are well known for high drama and emotions, but events took a much spookier turn as Simon Cowell played host to the Over 25s at a mansion in the south of France.
The show boss has claimed he saw a ghost while filming the stage of the ITV talent show at a haunted chateau in the Loire Valley earlier this month.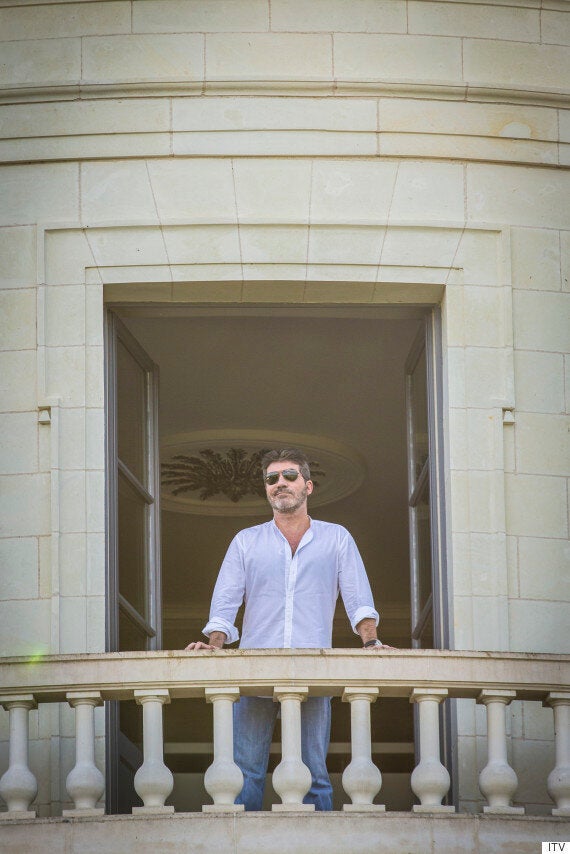 Simon Cowell at his 'X Factor' Judges' Houses
Simon told 'Xtra Factor' host Rochelle Humes he was spooked by a ghostly grey figure sliding past a window, as hopeful Anton Stephans performed for him and guest judge Louis Tomlinson at the Chateau de Candes in Candes-Saint-Martin.
According to The Sun, TV monitors began flickering as the vision appeared, and a bolted window reportedly flew open.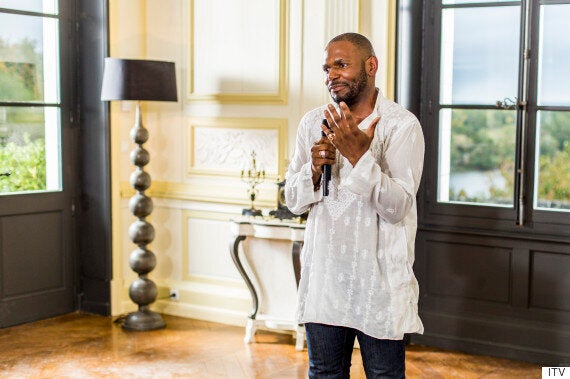 Simon claims the ghost passed a window behind Anton
Speaking about the castle to Rochelle, Simon said: "I know it's haunted. I saw it."
His girlfriend Lauren Silverman also admitted that she had felt a "presence" at the French property, where Rolling Stones singer Mick Jagger and AC/DC frontman Brian Johnson have also previously stayed.
Owners of the chateau claim it is not the first time they've had reports of spooky goings-on, however.
Monique Pignet said: "Last year we had a Russian stay and he felt a ­definite presence.
"He said it was the spirit of a man and it was strong around the tower and what we call the arena. So it is true to say our place is haunted."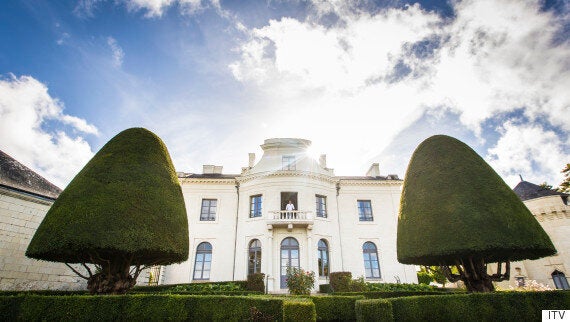 The Chateau de Candes in Candes-Saint-Martin
Simon also claimed it was not his first brush with the supernatural, telling Rochelle: "I did have a ghost in my house once and I do think it was a friendly ghost.
"I was living in a house and the bedroom door was open and every night you would hear, 'knock knock'.
"I was thinking, 'There has to be a reason', but there wasn't so I am convinced it was a ghost. I couldn't explain it."
These scenes air on 'The Xtra Factor' on ITV2 this Saturday (24 October).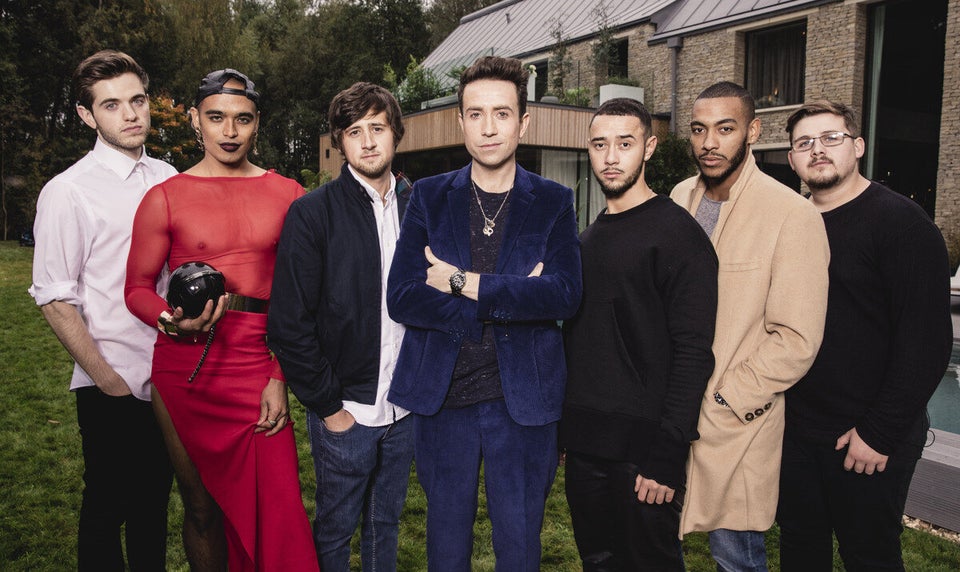 'X Factor' Judges' Houses 2015
Popular in the Community