Move over gin advent calendar, there's another booze-filled rival in town.
Ladies and gents, can we get a "woop" for the craft beer advent calendar?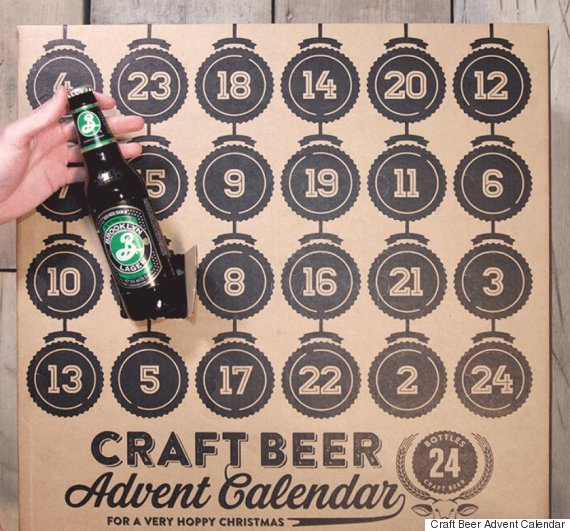 For those who shy away from chocolate and spirits, and would rather indulge in a nice cold craft beer instead, this is the calendar for you.
After all, what could be better than kickstarting (or perhaps ending) each day of December with a bottle of specialty beer?
The calendar is cheaper than its gin-filled rival at £74.99 and is available from www.craftbeeradventcalendar.co.uk.
Types of craft beer you can expect to find include: Black Chocolate Stout, Raging Bitch, Flying Dog's American IPA and Anchor.
"Forget the tiny daily chocolates," reads the site. "Who needs them when you can embrace all that being a grown up has to offer by getting right on into the Christmas spirit with a beer instead?"
Well, when you put it like that...
SEE ALSO:

Gin Advent Calendar Puts The Merry In 'Merry Christmas'