The southernmost island of the Inner Hebrides of Scotland, Islay – known as the Queen of the Hebrides – is a picturesque destination known for its lush farmlands, pristine coastline and celebrated bird-watching.
It's also the place to check out if you fancy a tipple: home to eight working distilleries, including the famed Laphroaig distillery, it's no surprise Islay (pronounced "eye-luh") is nicknamed Scotland's Whisky Island.
The wee island of Islay may have a population of under 4,000 people and measure only 25 miles long by 20 miles long, but it boasts an illustrious history that can be traced back to 75000 BC, when early settlers arrived after the last Ice Age to fish and hunt.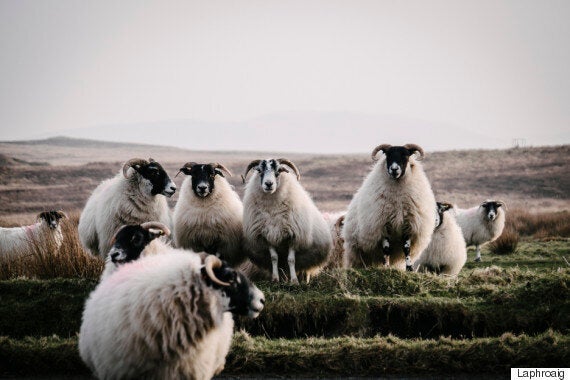 It became a military stronghold when the chiefs of Clan Donald chose Finlaggan as their seat of power, and there are several impressive archaeological features still remaining on the island, including standing stone groups and the Kildalton High Cross from 800 AD, which is the last unbroken ringed Celtic cross in Scotland.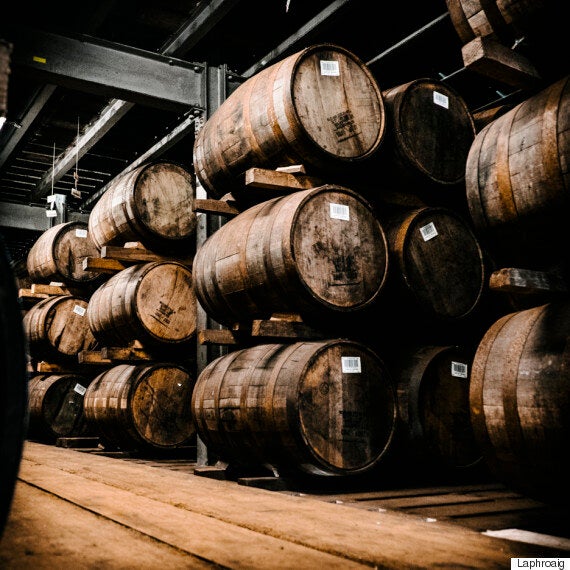 For those in search of liquid gold, Islay is a go-to destination for whisky tourism, and the island's whisky has a distinct flavour: peaty with a hint of sea salt. The strong, smoky flavours of Islay whisky are tinged with the unmistakable taste of the sea - the island has 130 miles of coastline and is dotted with quiet, sandy beaches,
Islay's eight distilleries offer the golden elixir in varying flavours, from lightly peated versions to the deep and rich Laphroaig, which has been synonymous with Islay whisky-making for over 200 years.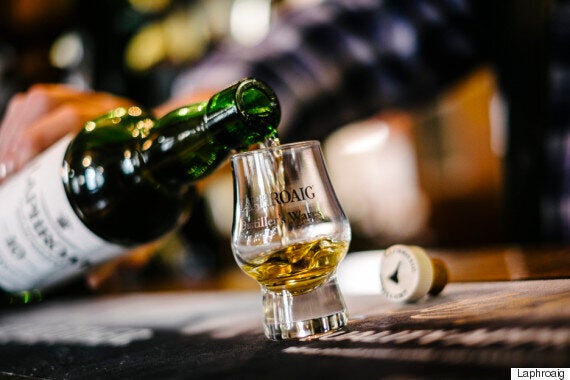 Meaning "the beautiful hollow by the broad bay," Laphroaig is the only whisky to carry the Royal Warrant of the Prince of Wales, whose preferred whisky is the brand's 15-year-old single malt.
Mixing tradition with innovation, Laphroaig has revived the age-old practice of using quarter casks to speed up the ageing process. After maturing whisky the usual way, it's transferred to smaller casks (favoured in the past because they were easier to transport), which allows for more contact between spirit and wood. It adds an oaky, velvety edge to the whisky flavour and quickens the drink's maturation.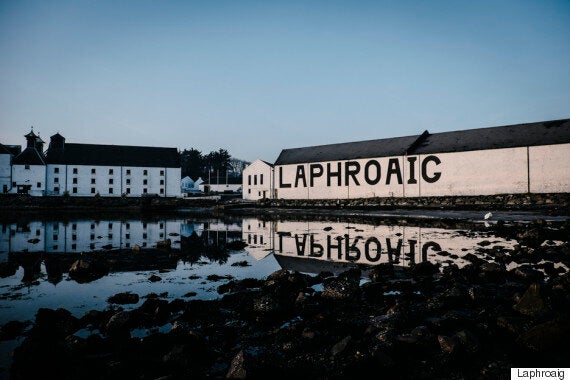 Laphroaig distilling techniques also involve maturing whiskies in American oak ex-Bourbon barrels, European oak barrels, Amontillado barrels, Oloroso sherry casks and Pedro Ximinez sherry casks to create bold and subtly different flavour combinations, like the brand's award-winning Triple Wood, which matures in three different types of cask for a sweet and smoky finish.
Fancy a dram? As Mark Twain once said: "Too much of anything is bad, but too much good whisky is barely enough." We'll be seeing you in Islay...