A man has been shot dead by police following a standoff at a house in Cambridgeshire.
The man, believed to be in his 40s, died at the scene after officers were called to the house in St Neots following concerns for the people inside.
Officers were called to Duck Lane at 7.45pm on Wednesday and firearms officers shot the man dead shortly after 8pm, Cambridgeshire Police said.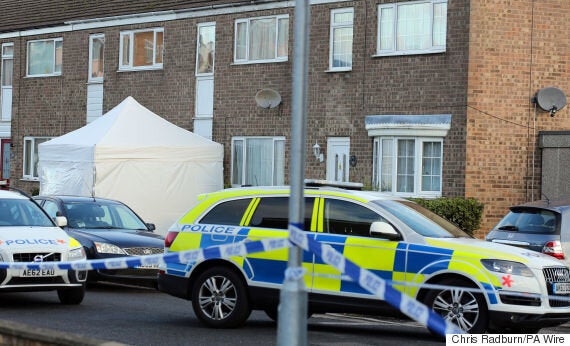 Police at the scene of the fatal shooting on Thursday
A spokesman added: "The man died at the scene. No one else was injured in the incident."
Neighbours described the "shocking" scenes from Wednesday night, as a police cordon, six police cars and a forensic examination team are still at the scene this morning.
Rob Hudd, a resident who lives adjacent to the house where the man died, told The Cambridge News: "I heard this loud bang and looked out the back, but I couldn't see any fireworks.
"I looked out again and all I could see was blue lights and there were police everywhere.
"I had seen the man around, but I don't think I have ever spoken to him. [The bang] sounded really close. It sounded like it was right outside in my garden."
Article continues below slideshow: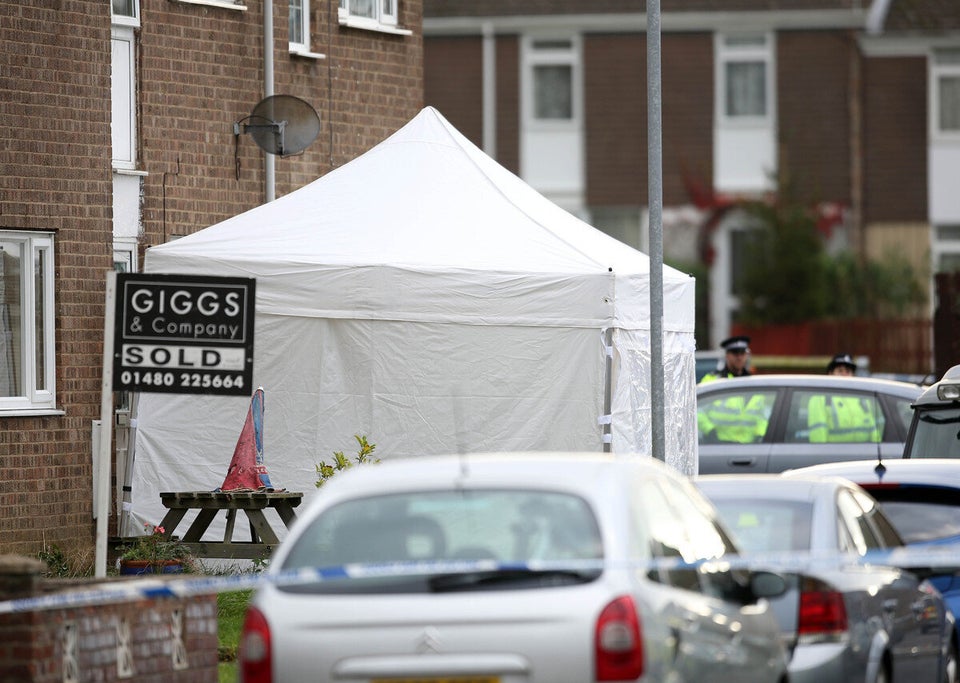 Police at scene of Cambridgeshire shooting
A spokesman said the commission was contacted by Cambridgeshire Police on Wednesday night and declared an independent investigation at about 9.30pm.
He added: "The man's next of kin have been informed of his death and the area will remain cordoned off for some time whilst IPCC investigators undertake the scene management process.
"The investigation is in the very early stages and we are unable to provide further details at this time."
Popular in the Community