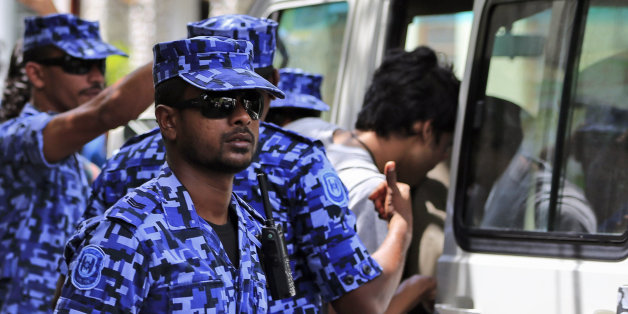 Sinan Hussain/AP
The vice-president of the Maldives has been arrested in connection to a plot to assassinate the president of the country.
Ahmed Adeeb's detention and charges of high treason were announced by the minister for home affairs.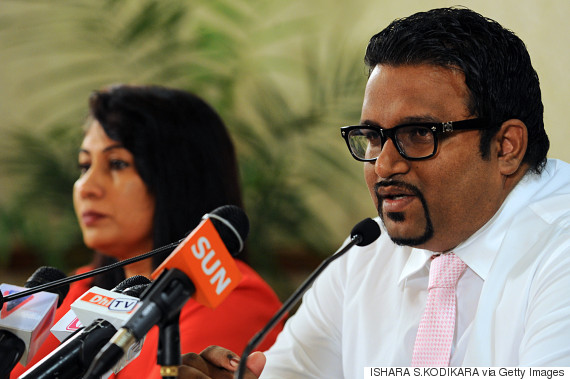 Ahmed Adeeb
VP Adheeb under arrest and held in Dhoonidhoo Detention.

— Umar Naseer (@UmarNaseerPPM) October 24, 2015
Charges: High Treason

— Umar Naseer (@UmarNaseerPPM) October 24, 2015
President Abdulla Yameen was lucky to escape injury last month when a bomb blast hit his boat as he travelled home from the airport from the hajj pilgrimage in Saudi Arabia (see video below).
His wife and some of his entourage were hurt in the attack.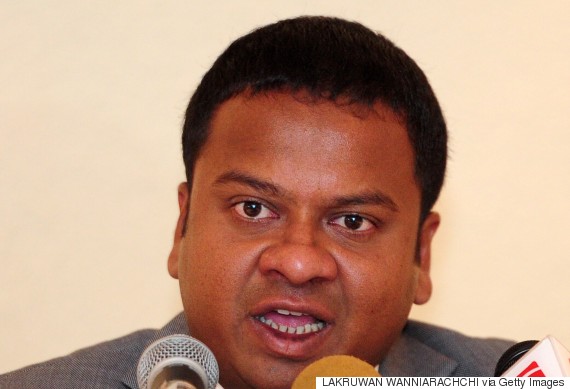 Abdulla Yameen
The bomb was placed under the seat Yameen normally sat on but he was in a different spot on this trip.
Yameen was elected in 2013 and has faced much criticism for jailing political figures including the former president and former minister of defence.
His presidency has been marked by much political in-fighting.
Security in the capital Male has been heightened amid concerns tensions could escalate.
Assistant police commissioner, Abdulla Nawaz, said: "Security of Male has been tightened. Police won't allow any violence in the capital city. Both police and the army will be deployed to patrol the streets of Male."
Three other people including a former member of Adeeb's security detail and a member of the army's bomb squad have been arrested.