Kendall and Kylie Jenner have reportedly been hit with a lawsuit over their clothing range with PacSun.
The sisters are being sued for allegedly copying another fashion brand's trademarked logo and using it on a range of vests, New York's Page Six has reported.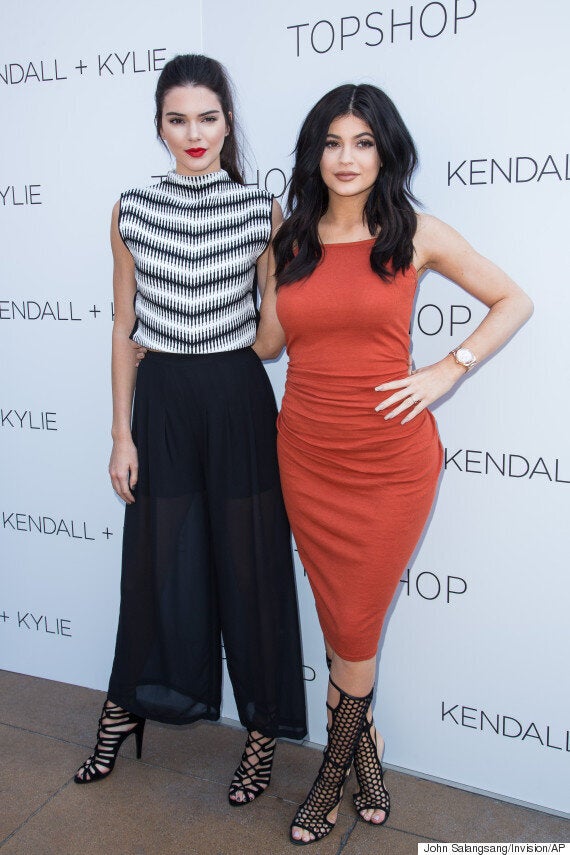 The lawsuit was filed by Island Company - a brand founded in 2002 and worn by celebs such as Johnny Depp and Brad Pitt, which is famous for its mantra, "Quit your job. Buy a ticket. Get a tan. Fall in love. Never return."
The brand claims PacSun created tops for Kendall and Kylie's clothing line using the similar motto, "Run away. Fall in love. Never return."
Island says the Jenners' version, "is likely to cause confusion, mistake and deception among consumers."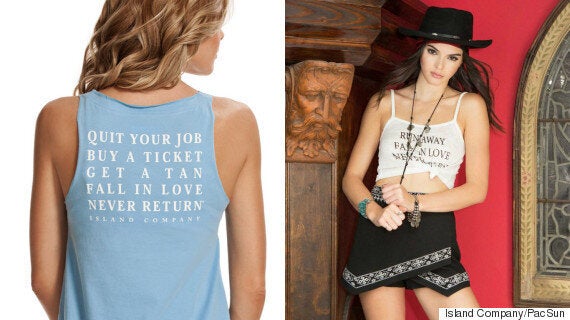 Left: An Island Company branded t-shirt. Right: The vest by Kendall and Kylie for PacSun
Island Company have reportedly asked PacSun and the Jenner sisters, who have been designing for them since 2012, to remove the T-shirts from their line as it's been their trademark phrase since 2005.
HuffPost UK Style has contacted PacSun and Island Company for comment and will update this article on response.