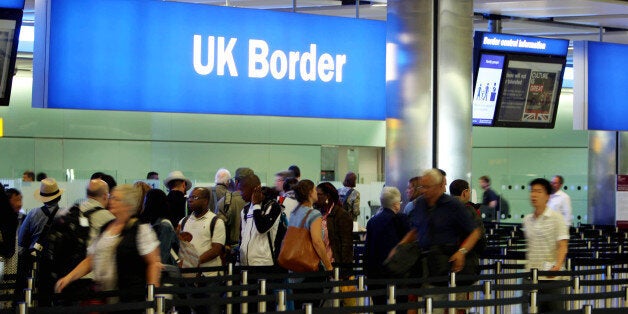 The government has defended cutting the financial support given the asylum seekers in the face of an attempt by the Lib Dems to block the move.
Under the changes, a parent with two children receives £110.85 rather than the previous amount of £149.86.
The Home Office said the reduction remained "sufficient to cover essential living needs" of those seeking asylum in the UK.
Lib Dem peer Baroness Hamwee has tabled a motion in the Lords on Tuesday that if passed would annul the changes. She said it was "close to impossible" for children to fully develop when their family was limited to such an income.
However the motion stands little chance of success without Labour support.
Baroness Hamwee said: "The Tories tried to sneak these changes through in March; someone conveniently had forgotten to inform us as the coalition partner, but luckily we spotted them and Nick Clegg had them immediately revoked. Now without the Liberal Democrats acting as the moral compass of Government they have been reintroduced.
"The Lib Dems won't stand by and let them sail on through though. Thinking about the impact of arriving in the UK with nothing, probably in a fragile state of health, mentally and physically, not being allowed to work, and living on sums which I am told are some 60% below the poverty line, I decided that merely expressing concern was inadequate.
"On Tuesday, I have a motion to be debated by the House of Lords to annul the regulations. It looks like Labour are intending to sit on their hands so it is unlikely to pass…but if we don't challenge decisions like this, what are we for?"

Source: House of Commons library
As before, extra payments will be paid to pregnant women and children under three for healthy food. A one-off maternity payment will remain available to women due to give birth within eight weeks or who have a baby under six weeks old.9
A Home Office spokesperson told The Huffington Post UK: "The United Kingdom has a long and proud history of offering sanctuary to those who genuinely need our protection.
"Asylum seekers requiring our support are provided with an essential living allowance. This is in addition to free accommodation, including all utility bills and council tax, and access to free healthcare and schooling.
"The changes we have made were drawn up using a tested methodology designed to ensure support levels are sufficient to cover essential living needs. They have also brought the UK more closely into line with other EU countries."
Popular in the Community