Ready meals from supermarkets could contain almost twice as much sugar as a can of Coca Cola, a new study has found.
Research by Action on Sugar and The Telegraph found that ready meals - particularly Chinese options - are overloaded with sugar.
For those who enjoy crispy sweet and sour chicken from Sainsbury's, you can expect to consume 61.2g (nearly 13 teaspoons) of sugar in a 400g pack.
Similarly, Marks and Spencer sell a sweet and sour chicken dish which contains 60g of sugar.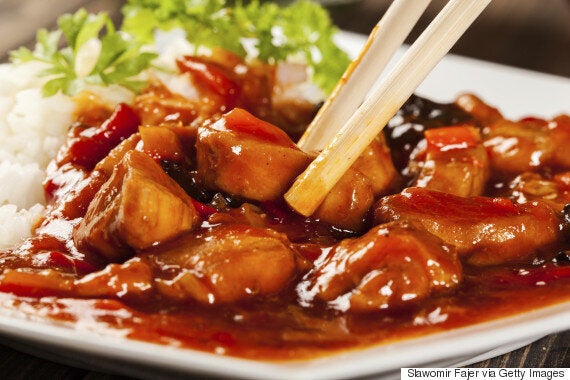 Other dishes that are high in sugar include:
Lemon chicken in batter from Waitrose - 42.6g
Pad Thai from Tesco - 37.8g
Chilli chicken from Marks and Spencer - 48.4g
Duck in plum sauce from Sainsbury's - 52.8g
The report also highlights a huge inconsistency in sugar content between supermarkets. For example, one sweet and sour chicken dish can contain 32.8g while another can contain 60g. And this can confuse consumers.
Action on Sugar's campaign manager and nutritionist Jennifer Rosborough said that much of the confusion comes from product labels, where some will give sugar levels per portion size and others will give sugar levels in relation to pack size.
"As a nation, our current average intakes of free sugars are at least twice the maximum recommendation of five per cent of our daily energy intake."
Action on Sugar is now urging a regulation of products' sugar levels across the entire food industry.
Charlotte Stirling-Reed from SR Nutrition tells HuffPost UK Lifestyle that consumers who want healthier alternatives should keep an eye out for "good for you" and "love life" ranges that are often lower in calories, fat and sugar.
"However, it's still important to check the labels as, historically, foods that have often been given seemingly 'healthy' labels can still be high in sugar," she says.
"It's best to check the 100g column on the nutrition information panel on the back of the packet, and check that your food has less than 5g of sugar per 100g - that makes it officially 'low sugar'.
"It's also useful to check the ingredients list and see if any forms of sugar (e.g. sucrose, dextrose, honey, fructose) have been added, as these 'added' sugars are the types that the Government are warning us to keep to under 5% of our calorie intake."
She advises those who want to opt for a healthy diet but are on a budget to "cook from scratch where possible".
"This doesn't have to be expensive," she explains. "Vegetables often come really cheap and ideally should make up around half of a healthy, balanced plate of food. Fresh, frozen and tinned all count and you could try visiting the supermarket at the end of the day to get great offers on veg too.
"Meals such as soups, casseroles, jacket potato and beans can be quick, easy and very simple to put together on a budget. They can also be nice and balanced too."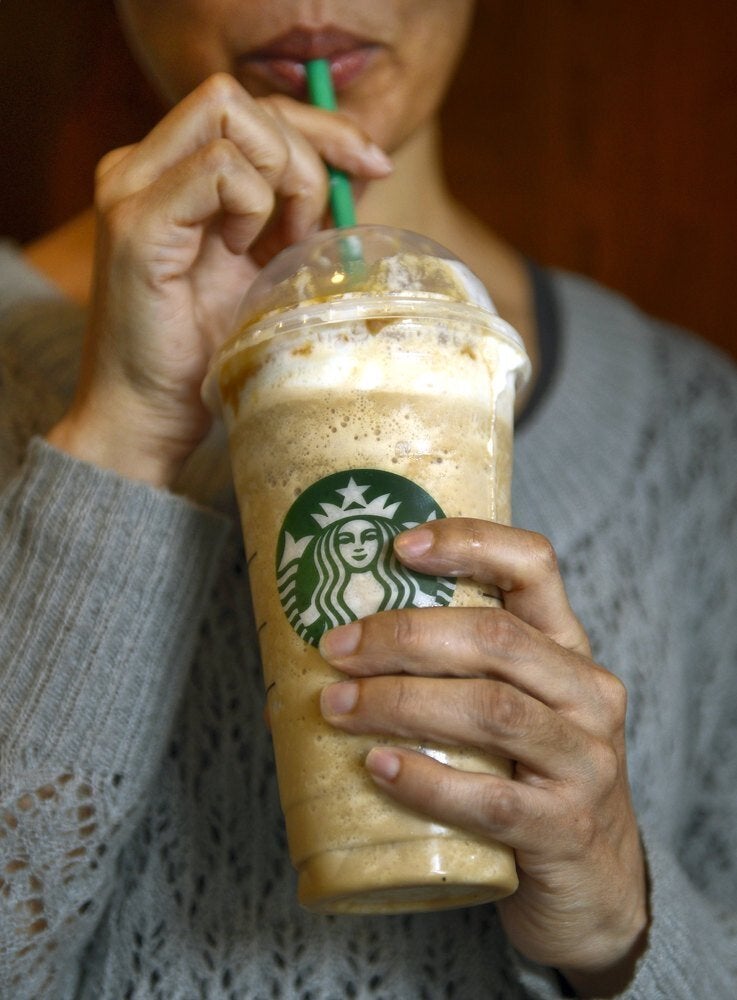 Food And Drink With More Sugar In Than You Think