Taylor Rayburn spent her birthday in hospital because she was receiving treatment for Wilms' tumour - a rare form of cancer.
So when she was discharged, her mum, Allison, took her to see her idol Taylor Swift in concert as a belated birthday treat.
But the six-year-old got an extra surprise when Taylor Swift's mum, Andrea, noticed her in the crowd and invited her to party with the star's family and friends.
"Our seats happened to be close to where Taylor Swift's entourage was," Allison wrote on Facebook.
"Taylor Swift's mum noticed Taylor and let Taylor sit next to her for a song and at the end of the concert took us backstage to meet Taylor Swift! Thanks Ms. Andrea, dreams really do come true!"
Taylor Swift also posted an adorable picture of the moment she met little Taylor on twitter.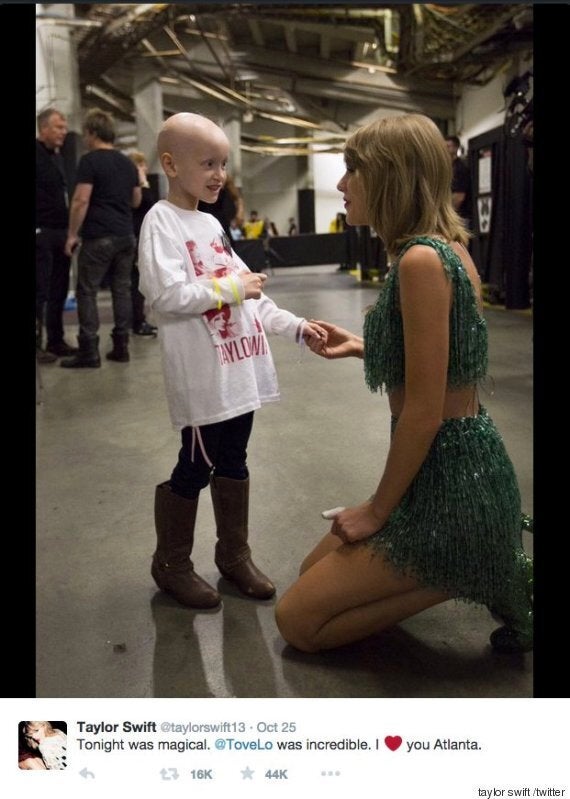 About 70 children in the UK develop a Wilms' tumour each year and it affects children under the age of five most often.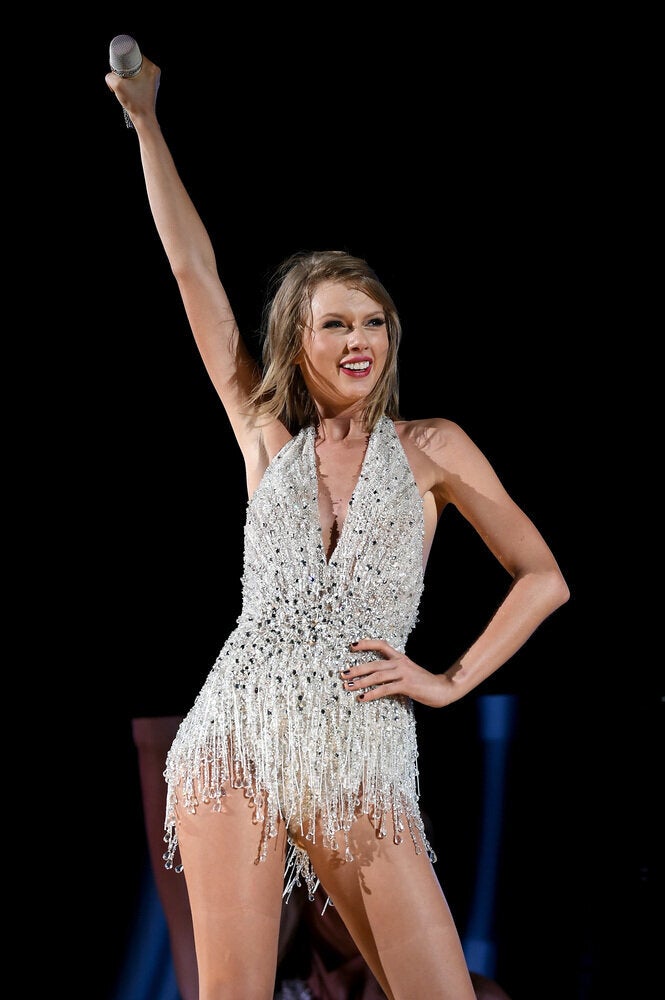 Taylor Swift's '1989' Tour