Shabnam Masood is set for a shocking discovery in 'EastEnders', as she realises Martin Fowler may not be the father of her pal Stacey's baby.
MORE 'EASTENDERS':
Fans have speculated over who the dad is for months, and viewers will finally see the issue addressed on screen, in the week running up to Shabnam and Kush's wedding.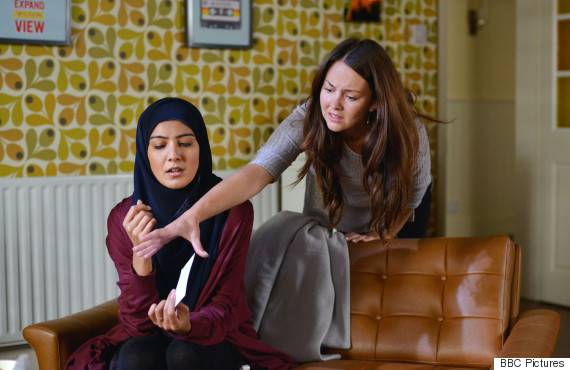 Shabnam begins to question her best friend
Rakhee Thakrar's character will begin to have doubts after Stacey overreacts when she finds a baby scan picture.
Stacey raises Shabnam's suspicions when she chucks her out of the flat, and a later conversation with Martin Fowler leads Shabnam to realise that things may not be as they seem with the couple.
With her own wedding to think about, Shabnam continues to make plans, but when she reveals her wedding speech to her pal, Stacey becomes emotional.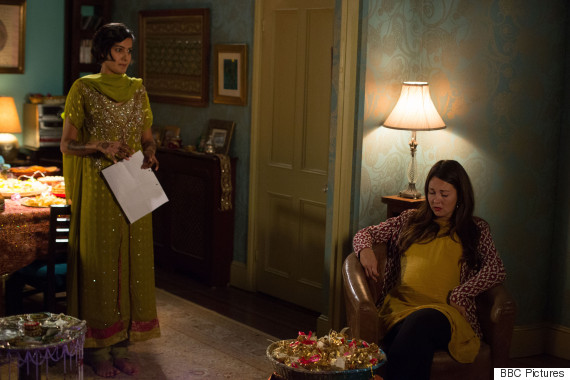 Will she tell her Shabnam the truth?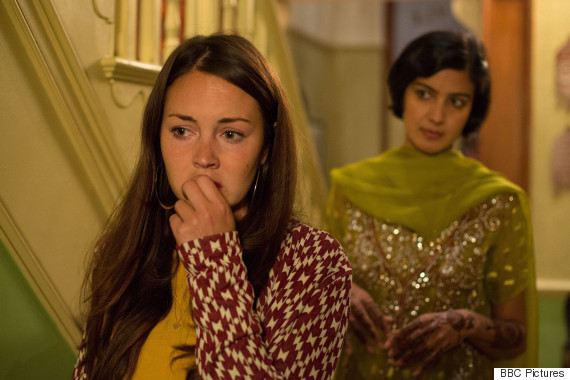 Stacey leaves the Mendhi
While Kush and Shabnam's wedding is planned for later this month, Martin is yet to pop the question to Stacey, though fans will see him get down on one knee during the Halloween special.
Will their wedding go ahead?
Actor James Bye previously teased what he thinks would happen if the baby isn't Martin's, stating: "He's put so much effort in with Stacey and he's been knocked back so many times.
"Now he's got this thing which is a normal relationship, he's head over heels in love with her and starting to feel that in return. He's got a unit which is what he wants. For him to find out that it's not his…"
Watch 'EastEnders' next week to see these events unfold.
LIKE US ON FACEBOOK | FOLLOW US ON TWITTER